Home page Description:
Surgical removal of abnormal brain vessels a safe way to reduce risk of bleeding in the brain.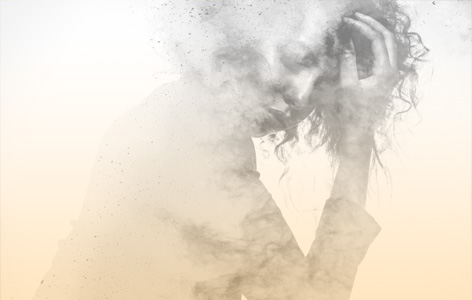 An arteriovenous malformation (AVM) is an abnormal bundle of arteries and veins that can occur anywhere in the body, including the brain. People with a brain AVM are at greater risk for bleeding into the brain (ie, hemorrhaging) and subsequent brain damage.
The best way to treat brain AVMs remains controversial. One perspective is that microsurgery—complete removal of the AVM without damaging adjacent brain tissue—offers the benefit of an immediate cure and eliminates the risk of future complications. On the other hand, a recent clinical trial (known as the ARUBA trial) suggested that medical observation alone resulted in fewer strokes or deaths than more invasive interventions. However, because the ARUBA trial combined three different interventions (microsurgery, embolization and radiosurgery) into a single category, the result may obscure whether one of these offer benefits to certain patients.   
To help ensure that all patients receive the most appropriate treatment for brain AVMs, Krembil Senior Scientist Dr.
Michael Tymianski
explored whether patients with low risk for surgical complications benefit more from microsurgery than observation alone. The research team studied the clinical records of 155 patients who received AVM microsurgery and found that, in patients with low risk for complications, the procedure was consistently successful: complete obliteration of the AVM occurred 99.2% of the time. Furthermore, these patients experienced fewer negative symptoms after surgery than results from the ARUBA trial would suggest.  
"Our study demonstrates the safety and efficacy of surgery in a carefully selected subset of people with predominantly low-grade AVMs, challenging the conclusion that medical management is superior to all other interventions," says Dr. Tymianski. "Thus, eliminating microsurgery as a potential treatment option could unnecessarily deprive certain AVM patients of a beneficial therapy."  
This work was supported by the Aneurysm Research Fund, Neurovascular Therapeutics Program, University Health Network; and the Toronto General & Western Hospital Foundation. M Tymianski holds a Tier 1 Canada Research Chair in Translational Stroke Research.
Wong J, Slomovic A, Ibrahim G, Radovanovic I, Tymianski M.
Microsurgery for ARUBA trial (a randomized trial of unruptured brain arteriovenous malformation)-eligible unruptured brain arteriovenous malformations
. Stroke. 2016 Nov 17 doi: 10.1161/STROKEAHA.116.014660.