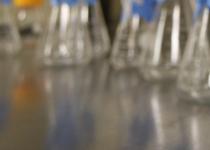 Good Clinical Research Training

GCRP Training program contains two components:

an online module with spoken-word recording and an on-line quiz*

* Note: the in-class test has been moved to the on-line format as of October 27, 2016. 

The on-line module takes approximately 2.5 hours to complete. The quiz consists of 15 multiple choice questions.  A mark of 80% is required to pass the quiz.

Proof of training completion:
Certificates are no longer being issued for this program.  Therefore, as with other UHN Research e-learning modules, you are responsible to print and retain the quiz results as a confirmation of the completion of this training program. This documentation can be requested during internal/external audits/inspections.

Please access the link below:
Good Clinical Research Practice (GCRP): Principles eLearning module. 

The Michener Institute of Education at UHN offers a variety of post-secondary courses in the health sciences field. To learn more, visit the Michener's website.

Internal Training Resources

UHN training resources are available on the research intranet and corporate intranet. UHN trainees, staff and researchers can access these resources when logged into the research network (see the 'Remote Access' page). For more information on how to connect to the research network at UHN, contact Research Information Services.