Home page Description:
X-ray images could reveal severe arthritis in patients.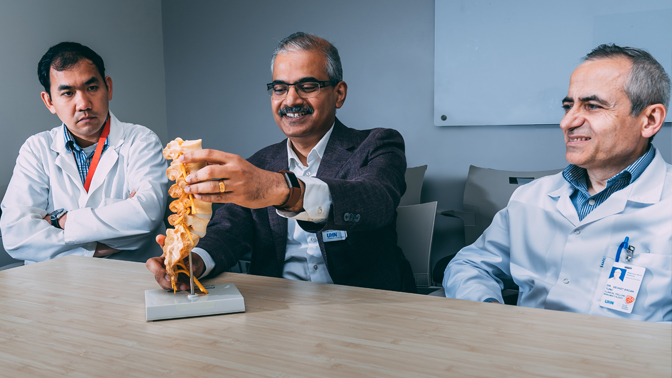 A study from Krembil recommends that all patients with psoriatic arthritis (PsA) be screened for inflammation in their back joints. 
PsA is characterized by inflammation and pain primarily in the joints of the hands, feet, knees, ankles, wrists, elbows or hips. 
In some patients, PsA also causes inflammation and pain in their back joints, which is a sign of severe disease. If left untreated, severe disease can lead to irreversible joint damage and disability. 
"When a PsA patient has chronic back pain, there is no widely accepted test to determine whether it is caused by PsA-related inflammation or by other factors, such as excess weight or osteoarthritis," says Dr.
Vinod Chandran
, an Affiliate Scientist at Krembil and senior author of the study. "Consequently, a rheumatologist typically relies on his or her professional judgement to determine the cause of pain." 
In his study, Dr. Chandran found that when rheumatologists used X-ray images of a PsA patient's back, they could more accurately identify back pain caused by PsA than when they relied on their professional judgment alone. This is because X-ray images provide a more specific way to detect inflammation in joint tissues. 
Dr. Chandran also discovered that 30% of PsA patients with inflammation in their back joints experienced no back pain at all. 
"Performing X-ray scans on all PsA patients, regardless of whether or not they have back pain, will enable rheumatologists to quickly identify those with potentially severe disease who require more potent treatments to slow their joint damage." 
An International Destination for Research
The Toronto Western Hospital (TWH) has one of the top arthritis centres in North America, recognized for its innovative research and exceptional patient care. As a result, rheumatologists from all over the world come to TWH to complete clinical research fellowships. 
Much of the research described in Dr. Chandran's study was performed by Dr. Kristy Yap, an Australian rheumatologist, during her fellowship at TWH. Dr. Yap has now returned to Australia, where she is continuing to care for arthritis patients and is an Adjunct Senior Lecturer at Monash University. 
Dr. Chandran is currently mentoring two new international fellows—Dr. Ercan Tunc from Turkey and Dr. Antonio Wong from Ecuador— both of whom are leading research projects while enhancing their clinical training in rheumatology.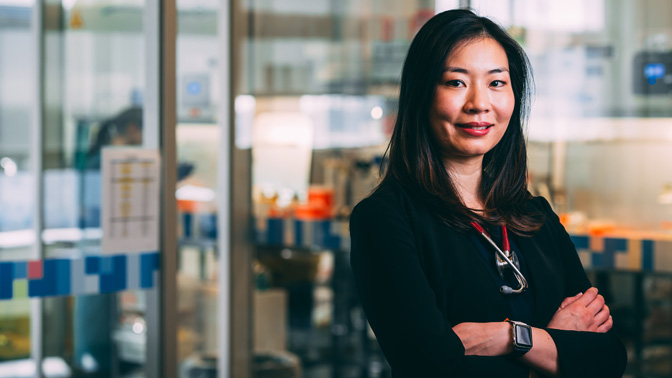 Dr. Kristy Yap (above), lead author of the study, at Monash Medical Center in Melbourne, Australia.