Home page Description:
An experimental memory task can be used to probe hippocampal function in Parkinson disease.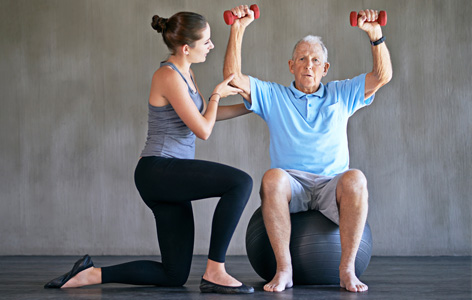 Some people with Parkinson disease (PD) will lose their ability to store and retrieve memories. This memory dysfunction occurs as a result of tissue loss in the hippocampus—a brain region that is intimately involved in learning, memory and emotion.
These memory problems may be a key warning sign for those with PD that are at greater risk of a rapid decline in cognition (ie, mental processes that include attention, action planning, problem solving and reasoning).  
But the standardized clinical tests that are being used to evaluate memory are dependent on brain regions other than the hippocampus, which are often compromised in PD. Disruption in these other brain regions can account for at least part of the poor memory scores, making it difficult to know whether the true cause of poor memory performance is hippocampal dysfunction. Therefore, a more accurate measure of hippocampal-dependent memory is needed.  
To address this need, a research team led by Krembil Clinician Investigator Dr.
Melanie Cohn
and Krembil Senior Scientist Dr.
Mary Pat McAndrews
investigated the utility of an experimental memory task—Associative Reinstatement Memory (ARM)—in more accurately assessing hippocampal function. They tested whether ARM performance specifically taxed the hippocampus. They also used advanced imaging techniques to visualize the level of hippocampal activation while participants performed the task.  
PD patients scored worse on ARM compared to healthy individuals and had less hippocampal activity while performing the task. The team also found that ARM was a sensitive measure of memory dysfunction in PD that was unaffected by other mental processes.  
"Our results suggest that ARM specifically measures hippocampal dysfunction," concludes Dr. Cohn. "Thus, it may be a useful tool for identifying individuals with PD who have an especially poor prognosis to better inform treatment plans."  
This work was supported by Parkinson Society Canada and the Toronto General & Western Hospital Foundation.
Associative reinstatement memory measures hippocampal function in Parkinson's disease. Cohn M, Giannoylis I, De Belder M, Saint-Cyr JA, McAndrews MP.
Neuropsychologia.
doi: 10.1016/j.neuropsychologia.2016.04.026
. 2016 Apr 29. [
Pubmed abstract
]