Home page Description:
Researchers identify barriers that prevent stroke survivors from engaging in aerobic activity.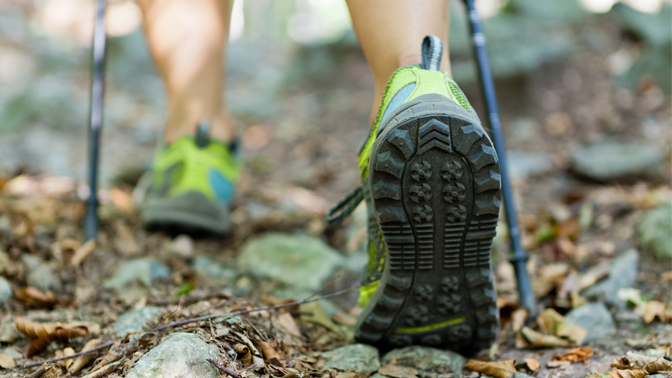 Announced on Apr 3, 2017
Regular aerobic exercise is the proverbial miracle drug: not only can it strengthen the heart, keep arteries clear and lower the risk of obesity, cancer and heart disease, but it can also promote emotional well-being.
Despite its innumerable health benefits, aerobic exercise is not part of standard stroke rehabilitation programs.
"Any activity that raises your heart or breathing rate continuously for 10 minutes or more is considered 'aerobic'. Walking, swimming and cycling are popular forms of aerobic activity," says TRI Senior Scientist Dr.
Dina Brooks
.
Dr. Brooks led the first study of its kind to better understand stroke survivors' perspectives on aerobic exercise. The findings of the study will inform the design of an effective aerobic training program for early post-stroke rehabilitation.
The study enrolled 32 patients who had experienced a stroke within the past three months and been admitted to inpatient rehabilitation program. These participants were asked to complete a questionnaire about regular aerobic exercise. After analyzing the responses, Dr. Brooks and her colleagues found that almost all patients recognized the importance of aerobic exercise to their recovery and were willing to engage in it within a week of being admitted to the inpatient program.
Patient responses also revealed several barriers to regular aerobic activity, including a lack of encouragement from their spouse, a fear of falling, a lack of information on how to perform aerobic exercises, other medical conditions (such as arthritis) and physical impairments.
"Our findings show that there is a need to provide patient education on how to perform aerobic exercise early after stroke and to reinforce these educational messages with a structured aerobic exercise program that is consistent with current stroke guidelines," says Dr. Brooks.  Such exercise programs would enable stroke survivors to reap the benefits of regular aerobic exercise to promote their recovery and long-term health.
This work was supported by the Heart and Stroke Foundation, the province of Ontario and the Toronto Rehab Foundation. D. Brooks holds a Tier 2 Canada Research Chair in in Rehabilitation for Chronic Obstructive Pulmonary Disease.

Prout EC, Mansfield A, McIlroy WE, Brooks D. Patients' perspectives on aerobic exercise early after stroke. Disabil Rehabil. 2017 Apr. doi: 10.3109/09638288.2016.1161833.