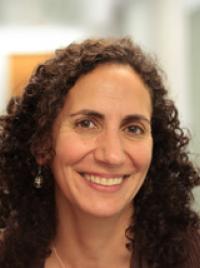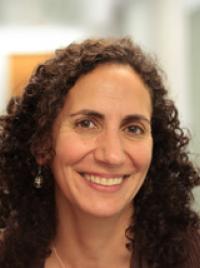 Pulmonary rehabilitation in individuals with chronic obstructive pulmonary disease (COPD)

The focus of this research program is the development of cardiopulmonary rehabilitation assessment and management strategies to maximize the functional status quality of life in individuals with COPD. Despite significant advances in the prevention and pharmacological management of COPD, there continues to be an urgent need to develop rehabilitation outcomes in order to improve the quality of daily living for individuals with COPD and reduce hospital admissions. At present, there is a lack of valid and reliable measures of physical activity in individuals with COPD. In addition, the utility of adjunct therapies such as oxygen, assistive devices, upper extremity or balance training during pulmonary rehabilitation remains unclear. Finally, the benefits obtained in exercise performance, quality of life and symptoms with pulmonary rehabilitation tend to diminish over time. My research program is designed to address these areas through a structured series of progressive investigation.

Cardiovascular rehabilitation

I have examined the effects of exercise intervention after stroke. The collective ongoing work continues to represent one of the few studies focused on aerobic training for individuals in the sub-acute stage after stroke. Our team continues to consider this an essential window of opportunity in order to maximize recovery following stroke and minimize post-stroke health declines. The original objectives of the ongoing work were to: 1) establish the feasibility of testing and training aerobic capacity in the sub-acute phase; 2) determine if sub-acute exercise training could positively influence aerobic capacity, functional ambulation and sensorimotor control; and 3) identify and evaluate the applicability of using modified cycle ergometer training models that may enhance motor relearning during aerobic training. Our findings indicate that aerobic testing and training is feasible and safe in the sub-acute phase. Although training resulted in significant and important changes in exercise capacity and functional ambulation, no changes in sensorimotor control were observed. Based on these findings, the primary objective of future work is to explore the effects of different aerobic training approaches on sensorimotor control. More recently, we expanded this project to chronic stroke population and received funding from the Heart and Stroke Foundation to examine the effect of cardiac rehabilitation in individuals after stroke. The objectives were to explore the feasibility and effect of the traditional cardiac rehabilitation in individuals following stroke. We showed that cardiac rehabilitation program has a meaningful benefit, among chronic stroke survivors, on walking capacity and ability and health-related quality of life. We continue to explore the best parameters and mode of training.
Related Links
Canada Research Chair in Rehabilitation in Chronic Obstructive Pulmonary Disease (Tier 2)
Professor, Department of Physical Therapy, University of Toronto
Graduate Coordinator, Graduate Department of Rehabilitation Sciences, University of Toronto
Senior Scientist, West Park Healthcare Centre
Adjunct Scientist, St. John's Rehabilitation Hospital
Associate Member, HSFO Centre for Stroke Recovery, Sunnybrook