Home page Description:
New pill found to be safe for use in diabetes patients as an alternative to injection.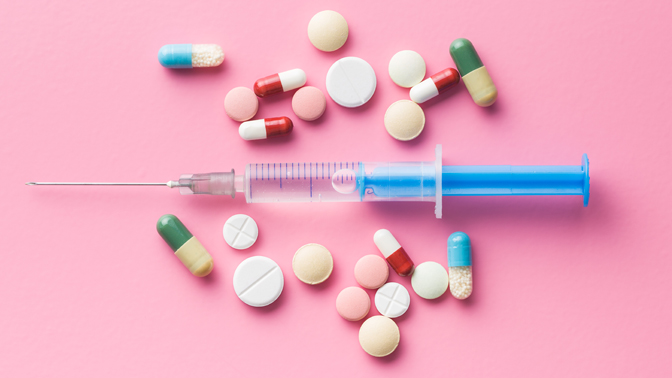 Sugar is not only bad for your teeth, but also your heart.
Abnormally high blood sugar is a hallmark of type 2 diabetes, and over the long term it can damage the heart and blood vessels. As a result, people with diabetes are two- to three-times more likely to have a heart attack or stroke than people with normal blood sugar.
Several types of medications that lower blood sugar are currently available, and many more are in development. Before any new diabetes medication is approved for widespread use, it must be thoroughly evaluated in clinical trials to ensure that it will not increase a person's risk of heart attack or stroke.
Dr. 
Mansoor Husain
, Senior Scientist and Director of the Toronto General Hospital Research Institute, led a large international clinical trial to ensure that a new diabetes drug—semaglutide in a pill form—is safe for the heart. While an injectable form of semaglutide has been available in Canada since 2018, the safety of the pill for patients has not yet been tested.
The trial enrolled over 3,000 diabetes patients at high cardiovascular risk in 21 countries. Half of the patients received the semaglutide pill, and the other half received a pill containing no medicine. Approximately 75% of patients received treatment for at least one year.
Dr. Husain and the other researchers involved in the study found that the semaglutide pill improved the blood sugar and weight of participants without significantly increasing their rates of strokes, heart attacks or death caused by a stroke or heart attack.
"Our study shows that semaglutide pill does not increase cardiovascular risk in individuals with type 2 diabetes. We believe that the availability of this drug in pill form will make it easier for patients to take, promoting earlier and broader use of this medication to help improve blood sugar," states Dr. Husain.
This study was supported by Novo Nordisk. As the Director of the Toronto General Hospital Research Institute and Executive Director of the Ted Rogers Centre for Heart Research, Dr. Husain is supported by the Toronto General & Western Hospital Foundation. 
Husain M, Birkenfeld AL, Donsmark M, Dungan K, Eliaschewitz FG, Franco DR, Jeppesen OK, Lingvay I, Mosenzon O, Pedersen SD, Tack CJ, Thomsen M, Vilsbøll T,  Warren ML, Bain SC; PIONEER 6 Investigators. Oral Semaglutide and Cardiovascular Outcomes in Patients with Type 2 Diabetes. N Engl J Med. 2019 Jun 11. doi: 10.1056/NEJMoa1901118.