Home page Description:
Two projects win CFI funding for state-of-the-art research tools and equipment.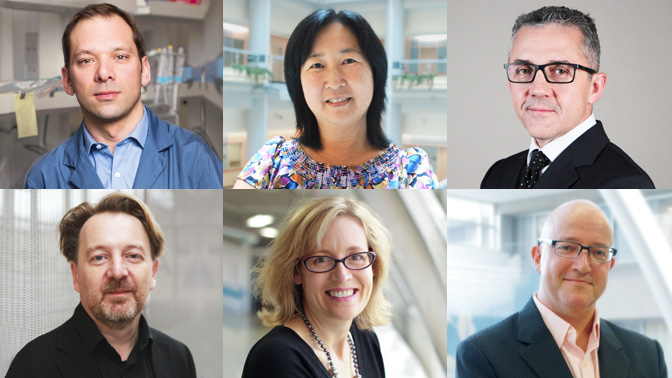 Announced on Aug 18, 2017
UHN researchers were awarded a total of $1.14M from the Canada Foundation for Innovation (CFI) to purchase key research equipment.
The funds were awarded through CFI's John R. Evans Leaders Fund, which is designed to help institutions attract and retain the best and brightest researchers from around the world.
The funds will enable the acquisition of equipment needed to implement the following research programs:
Target screening and immuno-profiling platform for difficult to treat cancers
Lead researchers: Drs. Mathieu Lupien, Pamela Ohashi, Bradly Wouters
Translational research pipeline for retinal and neurodegenerative diseases
Lead researchers: Drs. Philippe Monnier, Valerie Wallace, Michael Tymianski
These projects were among 220 new infrastructure projects announced at Laurentian University in Sudbury, Ontario on August 15, 2017. In total, these investments sum to over $52M distributed across 51 Canadian universities, including $5.7M at the University of Toronto.
Commenting on the announcement, Canada's Minister of Science Kirsty Duncan said, "Our scientists need the best tools and equipment for ground-breaking research and discovery, and we are committed to ensuring they have them."
"Their successes will lead to an improved economy and will fuel an active research community here in Canada and internationally."
Congratulations to the six UHN researchers involved and to CFI for their continued support.