Home page Description:
Study finds that the Manage My Pain app can engage and empower patients towards better health.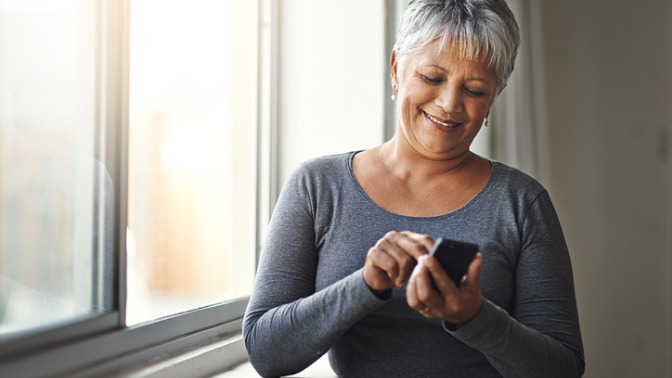 Digital health apps are helping to connect patients with their health care teams. These apps enhance the ability of patients to manage their health while providing their care teams with real-time feedback, alongside standard care; however, their benefits are not always fully apparent.
A recent study led by Dr. Anuj Bhatia, a Clinician Investigator at the Krembil Brain Institute, assessed the Manage My Pain app, which was designed specifically for people experiencing chronic pain.
"Although digital tools can help us to better connect with our patients, we need to thoroughly understand an app's real-world use in order to maximize its benefits," says Dr. Bhatia.
Manage My Pain was first launched in 2011 by the Toronto-based company ManagingLife, who have since collaborated with UHN and other partners to refine the app. A patient can track their pain, activity and medication use by submitting daily reflections and detailed pain reports. The app automatically creates graphs and tables that help the patient and their remote care team monitor what makes the pain worse or better and whether treatments are working.
To evaluate Manage My Pain, the research team analyzed app use by patients with chronic pain and compared the users' progress against patients who used conventional paper questionnaires to record their pain episodes. Because individuals' lifestyles differ according to where they live, the study included patients from urban settings and from rural settings, where remote health care solutions are even more valuable.
The researchers first assessed whether patients were receptive to the app and would use it over the long term. The team found that, in comparison to other mobile health apps, a greater proportion of patients accepted Manage My Pain and stuck with it. Nearly four times as many patients continued to use Manage My Pain after one month.
Next, the researchers examined whether the app improved patient outcomes. The results indicated that app users not only received benefits from conventional care but also experienced lower levels of anxiety and reduced feelings of helplessness or devastation related to their pain.
"We think that the benefits experienced by patients who use Manage My Pain are the result of how it enables them to monitor their symptoms, which leads to feelings of empowerment," says Dr. Bhatia. "This empowerment could lead to fewer in-person visits with health care teams and less misuse of pain medication."
This study is particularly timely given the restrictions to in-person visits to clinics and hospitals that have been put in place to curb the spread of COVID-19. Tools such as Manage My Pain are invaluable for ensuring that care continues without disruption and for making health care more accessible to remote communities.
This work was supported by the Department of Anesthesia and Pain Medicine at UHN, the Iroquois Falls Family Health Team and the UHN Foundation. Co-author J Katz holds a Tier 1 Canada Research Chair in Health Psychology.
Bhatia A, Kara J, Janmohamed T, Prabhu A, Lebovic G, Katz J, Clarke H. User Engagement and Clinical Impact of the Manage My Pain App in Patients With Chronic Pain: A Real-World, Multi-site Trial. JMIR Mhealth Uhealth. 2021 Mar 4. doi: 10.2196/26528.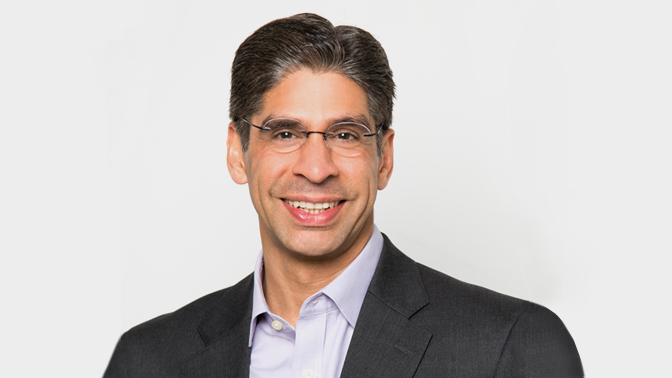 Dr. Anuj Bhatia, Clinician Investigator at the Krembil Brain Institute.