Home page Description:
New UHN support program for those with advanced cancer shown to reduce depression and anxiety.
Announced on Aug 8, 2018
"Doc, how long do I have left?"
In movies and television shows, as in life, this is often the first question asked upon the diagnosis of a fatal illness. And for good reason: the answer helps individuals plan their remaining time. While only an estimation, the knowledge of how much time you have can also be the source of immense anxiety and depression.
"While our health care system focuses on the diagnoses, treatments and minimizing physical suffering, easing the emotional challenges and anxiety faced by these individuals also needs to be a priority," says Dr. Gary Rodin, a Senior Scientist at Princess Margaret Cancer Centre and the Toronto General Hospital Research Institute.
To address this issue, Dr. Rodin and his team created a support program to reduce psychological burden. Specifically, the program was designed to help individuals with advanced and progressive disease gain 'double awareness'—a quality that enables them to live their lives as well as possible while also planning for end of life.
Known as Managing Cancer And Living Meaningfully (CALM), the support program involves a series of customized psychological therapy sessions, which enable patients to discuss symptom management, spiritual well-being, their relationships with others and concerns for the future.
In a randomized controlled trial, patients who had three to six months of support from CALM experienced significant relief from depression and anxiety compared to those who received standard care, which typically does not include psychological therapy. The findings also revealed that those who completed the CALM program were more likely to be better prepared for end of life than those who were not enrolled.
"Individuals with advanced cancer face the challenge of physical suffering and dependency while making difficult treatment decisions in a complex health care system. CALM can help us provide more comprehensive care to our patients," explains Dr. Rodin. "With further improvements in its design and delivery, the program will help us establish a new standard of care for those with advanced and progressive disease."
This work was supported by the Canadian Institutes of Health Research, The Princess Margaret Cancer Foundation and the Toronto General & Western Hospital Foundation.
Rodin G, Lo C, Rydall A, Shnall J, Malfitano C, Chiu A, Panday T, Watt S, An E, Nissim R, Li M, Zimmermann C, Hales S. Managing Cancer and Living Meaningfully (CALM): A Randomized Controlled Trial of a Psychological Intervention for Patients With Advanced Cancer. J Clin Oncol. 2018 Jun 29. doi: 10.1200/JCO.2017.77.1097.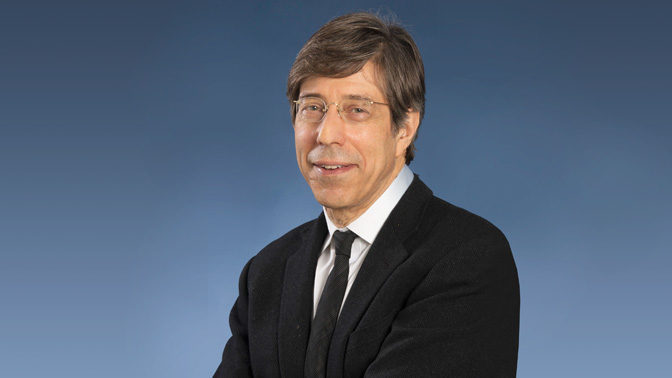 Dr. Gary Rodin, Senior Scientist, Princess Margaret Cancer Centre and Toronto General Hospital Research Institute.