Home page Description:
Study identifies new type of immune cell in the joints of those with spinal arthritis.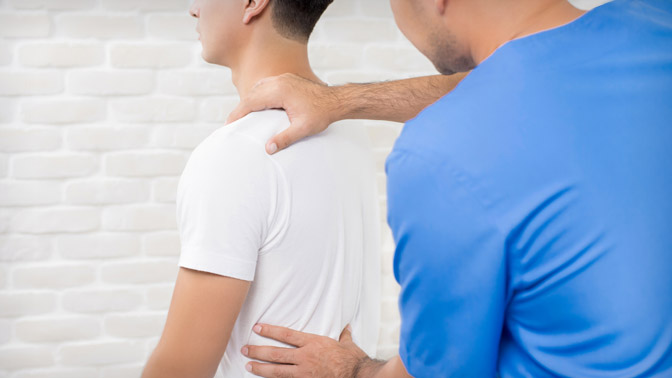 A study led by Krembil Senior Scientist Dr. Robert Inman reveals key differences between immune cells in the joints of healthy individuals and those with a form of arthritis known as ankylosing spondylitis.
The study was initiated to shed light on why new treatments are providing mixed results. "We have made great strides in understanding the underlying cause of this form of arthritis, which affects the joints in the spine. Specifically, we have found that the immune system in the gut may drive the disease. However, new therapies that target the cross talk between the gut and inflamed spinal joints have failed to improve symptoms in all patients," says Dr. Inman.
With the ultimate aim of refining treatment approaches, Zoya Qaiyum in Dr. Inman's lab examined the immune cells in affected joints. She studied proteins on the surface of immune cells known as integrins. These proteins can be seen as the traffic police of the immune system: they direct immune cells as they move between different tissues.
When comparing immune cells in healthy individuals with those with ankylosing spondylitis, Zoya found heightened levels of an immune cell—known as a CD8+ T cell—in individuals with arthritis. Furthermore, these cells have a unique combination of different integrins on their surface.
"Interestingly, some of these integrins are also found on immune cells in the gut. This suggests that the CD8+ T cells that we identified may be involved in the cross talk between the gut and the spine," says Dr. Inman.
Future research will establish the role of this unique cell population in disease with the aim of fine-tuning immune-based therapies and maximizing benefits to patients.
This work was supported by the Canadian Institutes of Health Research, the University of Toronto, and the Toronto General & Western Hospital Foundation.
Qaiyum Z, Gracey E, Yao Y, Inman RD. Integrin and transcriptomic profiles identify a distinctive synovial CD8+ T cell subpopulation in spondyloarthritis. Ann Rheum Dis. 2019 Nov. doi: 10.1136/annrheumdis-2019-215349.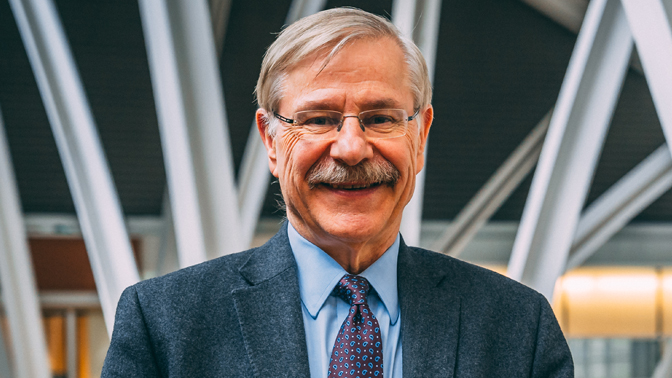 Dr. Robert Inman, Senior Scientist, Krembil Research Institute.