Home page Description:
Collaborative Toronto-based discovery reveals the genetic causes of a major congenital disease.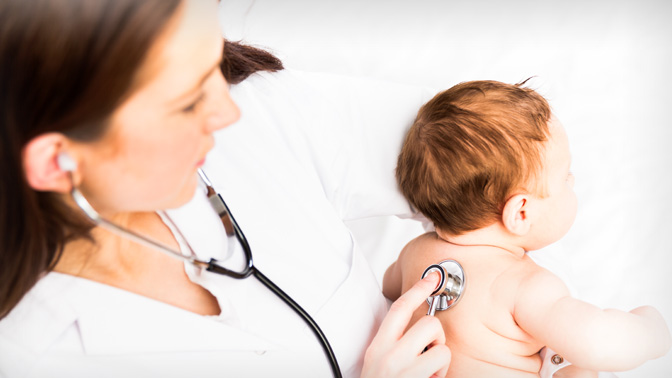 Announced on Nov 7, 2018
A team of Toronto researchers have discovered that rare DNA variations may be the cause of a debilitating cardiac condition known as tetralogy of Fallot (ToF). The findings were recently published in the journal Genetics in Medicine. 
ToF is a cardiac abnormality in which a combination of four heart defects are present at birth. Despite years of research into possible genetic causes of the disease, the mechanisms that lead to ToF have remained largely unknown.  
The study was a collaborative effort that involved researchers at University Health Network's Peter Munk Cardiac Centre (PMCC), Ted Rogers Centre for Heart Research and The Hospital for Sick Children.
In the study, the research team performed detailed genetic analyses of the DNA from 175 adults with ToF. After combing through the data, they discovered that about 10% of the patients with ToF have changes in the genes involved in the vascular endothelial growth factor (VEGF) pathway. This finding suggests a new role for VEGF genes in cardiac development that sets the stage for studies using experimental models. 
"These results could have important implications on how we treat and support patients with ToF throughout their life," adds Dr.
Anne Bassett
, Senior Scientist at TGHRI and Director of The Dalglish Family 22q Clinic at PMCC. "Our next steps will be to further investigate the role of the VEGF pathway in ToF and to translate the benefits of this research to patients and their families."
This work was supported by W. Garfield Weston Foundation, the Canadian Institutes of Health Research, the University of Toronto McLaughlin Centre, the Ted Rogers Centre for Heart Research and the Toronto General & Western Hospital Foundation. 
Reuter MS, Jobling R, Chaturvedi RR, Manshaei R, Costain G, Heung T, Curtis M, Hosseini SM, Liston E, Lowther C, Oechslin E, Sticht H, Thiruvahindrapuram B, Mil SV, Wald RM, Walker S, Marshall CR, Silversides CK, Scherer SW, Kim RH, Bassett AS. Haploinsufficiency of vascular endothelial growth factor related signaling genes is associated with tetralogy of Fallot. Genet Med. 2018 Sep 20. doi: 10.1038/s41436-018-0260-9.