Home page Description:
Moderna vaccine may protect transplant patients from COVID-19 more than previously thought.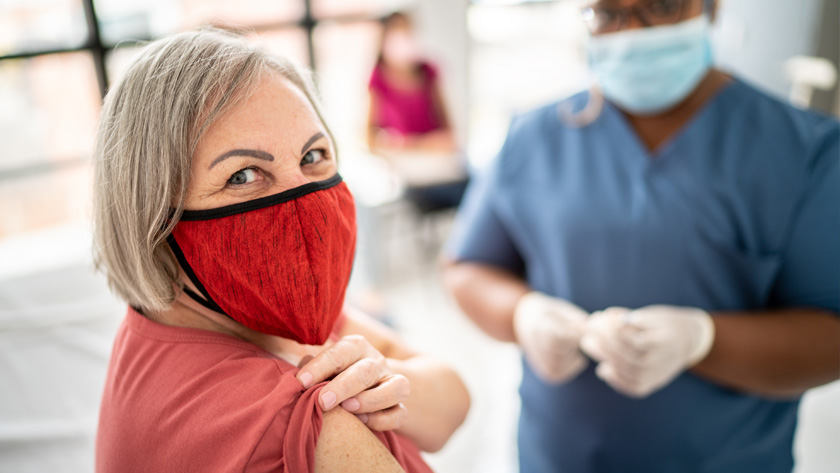 A recent study from UHN has shown that the Moderna mRNA vaccine is safe for recipients of solid organ transplants and more effective than previously thought. The study was conducted at UHN's Ajmera Transplant Centre and co-led by Clinician Investigator Dr. Deepali Kumar and Senior Scientist Dr. Atul Humar at the Toronto General Hospital Research Institute.
Organ transplant recipients receive a combination of drugs to suppress their immune system to prevent organ rejection. Because of this, their ability to fight off infections drops, and their immune systems do not respond as strongly to vaccines.
"Previous studies have found that transplant recipients do not produce as many antibodies in response to the vaccine—sometimes the levels of antibody are so low that they are not detectable," says Dr. Victoria Hall, co-principal author of the study. "Despite these low antibody levels, the effectiveness of the vaccine is still unknown. This is because antibody levels do not represent the full picture. Immune cells can be produced that can target the virus and provide protection—even in the absence of detectable antibodies."
To reveal the detailed immune response of transplant recipients to the Moderna mRNA vaccine, the research team carried out comprehensive blood tests in 127 adults who received an organ transplant. The analysis involved three types of blood tests: 1) serologic antibody tests to identify whether antibodies were present that could bind to the virus; 2) neutralizing antibody tests, to see whether antibodies were produced that could block the virus's ability to infect cells; and 3) immune cell tests, to see whether the body produced immune cells capable of targeting and destroying the virus.
Participants of the study received their first Moderna vaccine at least six months after receiving their organ transplant. The team acquired blood samples before the first dose, four weeks after the first dose and within four to six weeks after the second dose.
The results revealed that after two doses of the vaccine, 35% of the patients had positive serologic tests; 27% of the patients had positive neutralizing antibody response; and 48% of the patients had positive response for a key immune cell that is responsible for the body's defense against the virus.
While these results are in line with previous studies and indicate a much weaker antibody response to the vaccine, by testing for immune cell responses, a more nuanced view is revealed. "Our findings reveal that half of those with no detectable antibody response did have an immune cell response to the vaccine," says Dr. Kumar. "This suggests that a negative serologic test does not equate to the vaccine being ineffective and provides a compelling case for the benefits of vaccination in transplant patients."
"While this is good news, we encourage ongoing vigilance from transplant recipients, who are still at risk for breakthrough COVID-19 infection, in particular in the context of the circulating variants of concern," cautions Dr. Kumar.
This work was supported by the UHN Ajmera Transplant Centre, the Public Health Agency of Canada and the UHN Foundation.
Hall VG, Ferreira VH, Ierullo M, Ku T, Marinelli T, Majchrzak-Kita B, Yousuf A, Kulasingam V, Humar A, Kumar D. Humoral and cellular immune response and safety of two-dose SARS-CoV-2 mRNA-1273 vaccine in solid organ transplant recipients. Am J Transplant. 2021 Aug 4. doi: 10.1111/ajt.16766.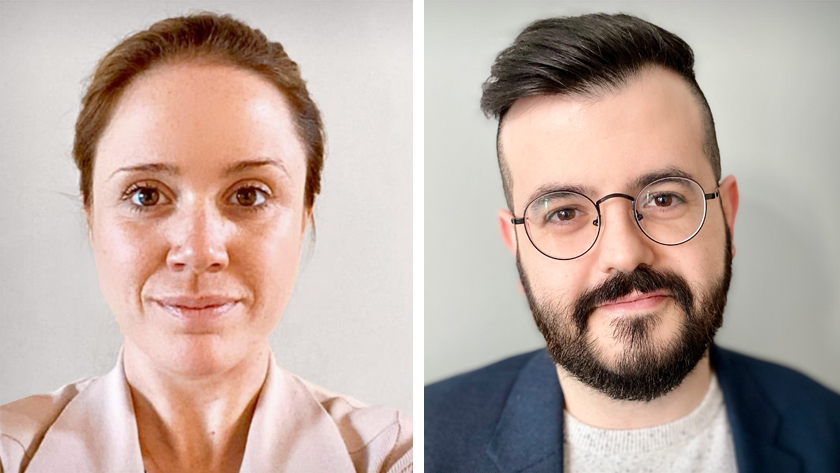 Drs. Victoria Hall (L) and Victor Ferreira (R) are co-principal authors of the study. Dr. Hall is a clinical fellow at Toronto General Hospital; Dr. Ferreira is a scientific associate at Toronto General Hospital Research Institute (TGHRI).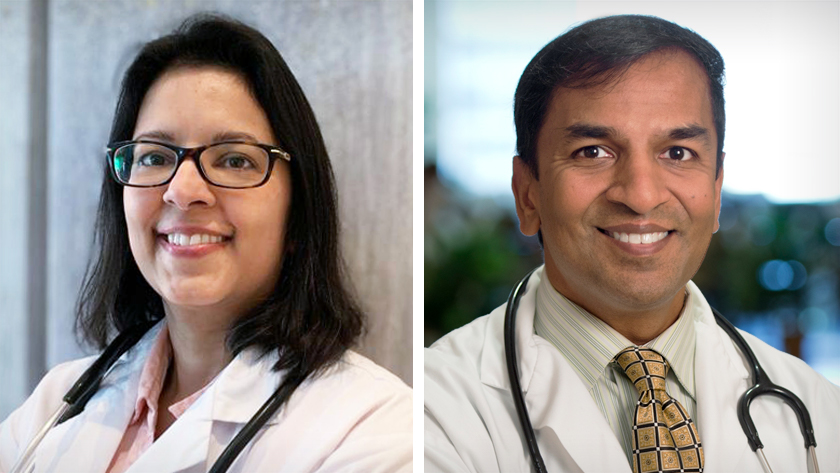 Drs. Deepali Kumar (L) and Atul Humar (R) are co-senior authors of the study. Dr. Kumar is a Clinician Investigator at TGHRI; Dr. Humar is a Senior Scientist at TGHRI.