Home page Description:
Biomarkers that combine gene and protein data can better predict prostate cancer outcome.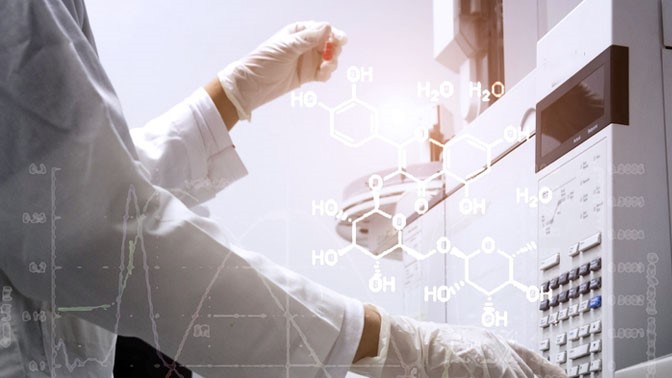 The blueprint of life, known as DNA, provides the necessary instructions for creating proteins. However, the path from the DNA to proteins is not straightforward. Tiny molecules referred to as RNAs serve as an intermediate step that convert the information encoded in DNA into proteins.  
During cancer diagnosis and prognosis, clinicians typically focus on mutations in DNA found in tumors and neglect information provided by proteins. By looking at the entire flow of information from DNA to protein, Princess Margaret (PM) Cancer Centre Senior Scientist Dr. Thomas Kislinger and Dr. Paul Boutros at the University of California were able to develop better biomarkers.
Currently, a blood test known as the prostate-specific antigen (PSA) test is used to screen patients for prostate cancer. PSA is a molecule produced by the prostate gland and is higher in the blood of individuals with the disease. After surgery and therapy, doctors use PSA as a readout of cancer recurrence, but it is not always informative.
In order to find better biomarkers, the team used an integrated approach that combined different types of biological data—DNA, RNA and protein—derived from 76 prostate cancer tumors. Using state-of-the-art equipment, they analyzed thousands of genes and proteins from each individual tumor.
Of the three types of biological classes of data looked at, proteins were best at predicting recurrence in prostate cancer patients than DNA or RNA. However, the best biomarkers that could predict cancer recurrence included a combination of modified genes and proteins.
"Overtreatment of prostate cancer is an ongoing challenge in the clinic partially due to the lack of effective biomarkers available," says Dr. Kislinger. "The application of clinical tests based on advanced technologies such as next generation sequencing and mass spectrometry have the potential to assist disease management."
This work was supported by the Prostate Cancer Canada, the National Cancer Institute Early Detection Research Network, the Canadian Institutes of Health Research, the Terry Fox Research Institute, the Ontario Ministry of Health and Long Term Care, the Natural Sciences and Engineering Research Council of Canada, Genome Canada, the Canada Foundation for Innovation, the Ontario Genomics Institute, the Canada Cancer Society and The PM Cancer Foundation.
Sinha A, Huang V, Livingstone J, Wang J, Fox NS, Kurganovs N, Ignatchenko V, Fritsch K, Donmez N, Heisler LE, Shiah Y-J, Yao CQ, Alfaro JA, Volik S, Lapuk A, Fraser M, Kron K, Murison A, Lupien M, Sahinalp C, Collins CC, Tetu B, Masoomian M, Berman DM, van der Kwast T, Bristow RG, Kislinger T, Boutros PC. The proteogenomic landscape of curable prostate cancer. Cancer Cell. 2019 Mar 18. doi: 10.1016/j.ccell.2019.02.005.