Home page Description:
Researchers enhance online database to support discovery of biomarkers and therapeutic targets.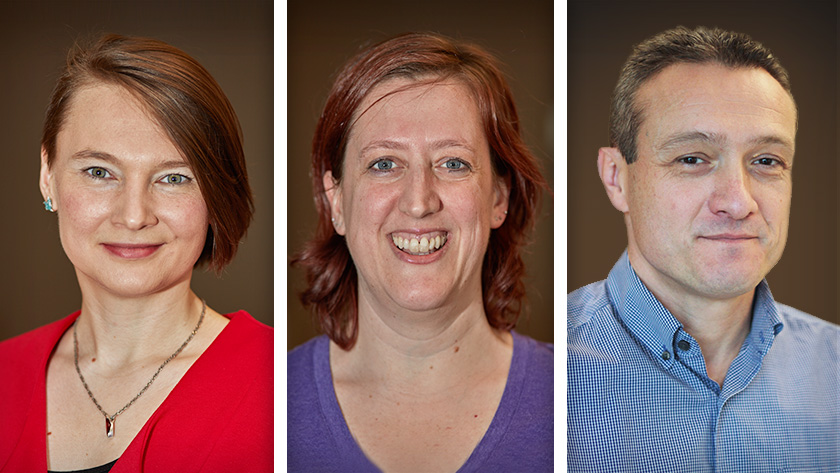 Investigators at the Schroeder Arthritis Institute have expanded the functionality of an online database that supports microRNA research.
MicroRNAs are short, non-coding RNA molecules that regulate gene expression and cell function at the transcript or protein level. These molecules regulate various biological processes and are involved in the development of a wide range of diseases, including arthritis, brain disorders and cancer.
Dr. Igor Jurisica, a Senior Scientist at the Schroeder Arthritis Institute, maintains a database called the microRNA Data Integration Portal (mirDIP), which his group built more than ten years ago to support microRNA research. His team recently released an updated version of the portal, mirDIP 5.2.
"With their crucial role in disease pathology, microRNAs are good candidates for diagnostic biomarkers or therapeutic targets," says Dr. Anne-Christin Hauschild, a former postdoctoral researcher in Dr. Jurisica's research group and co-lead author of the article describing the updated portal. "However, comprehensive information about how microRNAs behave and interact with other molecules in specific environments is lacking, and such details are important for developing targeted therapies."
"MirDIP enables researchers to easily identify microRNAs that are relevant to particular genes, pathways and diseases of interest, giving them a starting point for determining the role of these molecules in disease initiation and progression and how they can be targeted with drugs," adds Dr. Chiara Pastrello, a Scientific Associate in Dr. Jurisica's research group and co-lead author of the article.
The portal contains a collection of microRNA-related data from multiple databases and prediction algorithms. The team expanded the portal using recent data for 27,576 genes in humans and 32,497 novel microRNAs, and they mapped known and novel microRNAs that target each gene. To help users analyze microRNAs related to a specific tissue or disease, the team also added information for 330 tissue and disease contexts and 123,651,910 gene–microRNA–tissue interactions.
"The updated version of mirDIP is a more comprehensive resource to study microRNA landscapes with minimal biases and more context-specific information about microRNAs and their interactions," says Dr. Jurisica. "This portal enables the discovery of molecular signatures of various diseases and therapeutic targets that could improve the way we treat them."
This work was supported by the Ontario Research Fund, the Natural Sciences and Engineering Research Council of Canada, the Canada Foundation for Innovation and the UHN Foundation. Dr. Anne-Christin Hauschild, a former postdoctoral researcher in Dr. Jurisica's lab, is a Junior Professor for Medical Informatics at the University of Göttingen. Dr. Chiara Pastrello is a Scientific Associate in Dr. Jurisica's lab. Dr. Igor Jurisica is a Professor of Computer Science and Medical Biophysics at the University of Toronto.
Hauschild AC#, Pastrello C#, Ekaputeri GKA, Bethune-Waddell D, Abovsky M, Ahmed Z, Kotlyar M, Lu R, Jurisica I. MirDIP 5.2: tissue context annotation and novel microRNA curation. Nucleic Acids Res. 2023 Jan 6. doi: 10.1093/nar/gkac1070.
# indicates joint first authors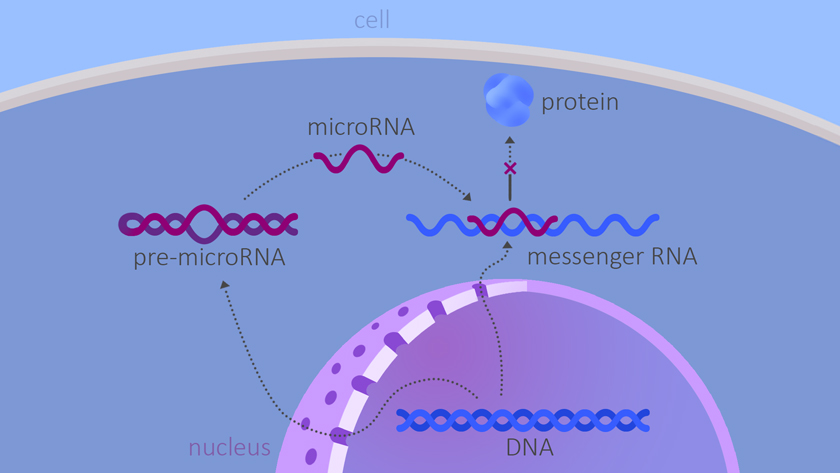 Our genetic code, which is held in the nucleus as DNA, is used as a template to make messenger RNA. These RNA molecules serve as 'working copies' of our genes and are used to make proteins. MicroRNAs, which are smaller, non-coding fragments of RNA, can bind to messenger RNA and interfere with this process.