Home page Description:
Genomic approaches may predict treatment outcomes for people with pancreatic cancer.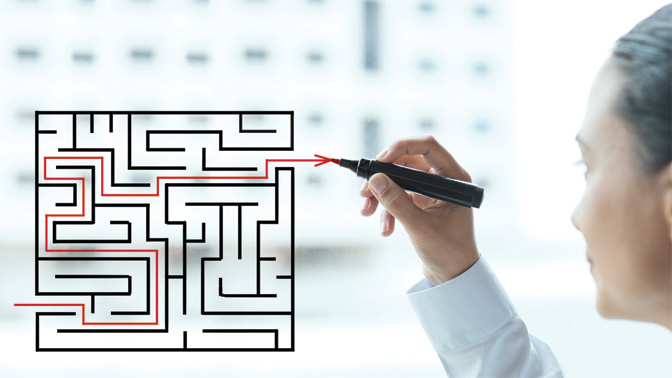 Announced on Feb 12, 2018
A compass is an invaluable tool for campers and sailors—helping them navigate in the right direction.
Like a compass, personalized cancer medicine is an approach that guides treatment options by using the genetic features of tumours. It categorizes tumours based on these features, enabling clinicians to predict which treatment options are likely to be effective; however, its widespread implementation is often hampered by a lack of available genetic information.
This is the case for patients with advanced pancreatic ductal carcinoma (PDAC), the most common form of pancreatic cancer. People with PDAC have low rates of survival; despite this, many will undergo toxic 'one-size-fits-all' therapies that are not effective in treating the cancer. Identifying personalized medicine approaches would improve quality of life and outcome for this group of patients.
To address this issue, a network of investigators across Canada and the United States—led by Dr. Jennifer Knox (Princess Margaret Clinical Researcher)—initiated the COMPASS trial (Comprehensive  Molecular  Characterization  of  Advanced Pancreatic  Ductal  Adenocarcinoma  for  Better  Treatment  Selection).
In this trial, the genetic features of tumours from patients with PDAC were characterized before treatment using advanced sequencing technologies. The research team developed profiles of these features, which were reviewed monthly by a group of experts. Based on this information, research participants were continued on standard therapies, but were also considered earlier for other potential therapies on trials.
The team found that this genomic assessment could be safely integrated into current practices for almost all of the study participants, a success not previously demonstrated in advanced PDAC patients. Moreover, with the quick turnaround time of analysis by the experts, the results of the genetic testing revealed a potential ability to learn from the growing library of reports and tailor treatments to individual patients in 'real time'.
"The COMPASS trial is the first to establish a real-time model for genetic characterization of PDAC tumours and it has already generated a wealth of data that can be leveraged for more patient-directed study options," explains Dr. Knox. "The trial is still ongoing, so we will continue to assess more patients using this personalized medicine approach towards helping clinicians and patients make more informed decisions for treatment."
This work was supported by the Ontario Institute for Cancer Research, the Canadian Cancer Society Research Institute, The McCain Centre for Pancreas Cancer, The Wilfred Lewitt Research Chair for Pancreas Cancer Research, Canadian Friends of the Hebrew University, the Lebovic Chair in Hepatobiliary/Pancreatic Surgical Oncology, the National Cancer Institute and The Princess Margaret Cancer Foundation.
Aung KL, Fischer SE, Denroche RE, Jang GH, Dodd A, Creighton S, Southwood B, Liang SB, Chadwick D, Zhang A, O'Kane GM, Albaba HAA, Moura S, Grant RC, Miller JK, Mbabaali F, Pasternack D, Lungu IM, Bartlett JMS, Ghai S, Lemire M, Holter S, Connor AA, Moffitt RA, Yeh JJ, Timms L, Krzyzanowski PM, Dhani NC, Hedley DW, Notta F, Wilson JM, Moore MJ, Gallinger S, Knox JJ. Genomics-driven precision medicine for advanced pancreatic cancer - early results from the COMPASS trial. Clin Cancer Res. 2017 Dec 29. doi: 10.1158/1078-0432.CCR-17-2994.