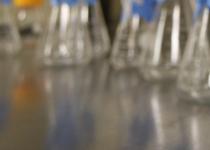 UHN Research is governed according to the chart below:
"For more information" text
                                                                                                                       
For more information on specific committees, click below or visit the institute pages.
Research Committee Board of Trustees
The Research Committee, an advisory committee to the UHN Board of Trustees, is responsible for monitoring and evaluating UHN's discovery, translational and clinical Research Enterprise and making recommendations to the Board as it may consider appropriate from time to time to increase the effectiveness of the Research Enterprise.
The Committee comprises the following members:
Independent Trustees (Voting)    
Robert Krembil (Chair)
John Mulvihill
Barbara Stymiest
Ken Rotman
Ex-officio Trustees (Voting)    
Peter Pisters
Joy Richards
Other (Voting)    
Marc Milgrom
Stephen Bear
Mark Krembil
Lawrence Pentland
Linda Mezon
Ex-officio (Non-Voting)    
Bradly Wouters
Justine Jackson
John Granton
International Research Advisory Board
UHN's International Research Advisory Board brings together internationally recognized scientists who are experts in high-impact areas to meet with UHN Research leadership and to advise on Research policy, governance and management.
The Board includes the following world-renowned scientists:
Samuel Weiss, PhD (Chair)
Professor, Departments of Cell Biology & Anatomy and Physiology & Pharmacology, University of Calgary
Inaugural Director, Hotchkiss Brain Institute
Thomas Rockwell Mackie, PhD    
Professor Emeritus, Medical Physics and Human Oncology, University of Wisconsin
Director, Medical Devices Focus Area, Morgridge Institute for Research
Lynne Warner Stevenson, MD    
Director, Cardiomyopathy and Heart Failure Program, Brigham and Women's Hospital
Professor, Harvard Medical School
John E Wennberg, MD, MPH    
Active Professor Emeritus of Community & Family Medicine, Peggy Y Thomson Professor Emeritus in Evaluative Clinical Sciences and Director Emeritus and Founder, The Dartmouth Institute for Health Policy & Clinical Practice