Home page Description:
Use of 'VPN' to connect off-site is the new preferred standard for all UHN staff.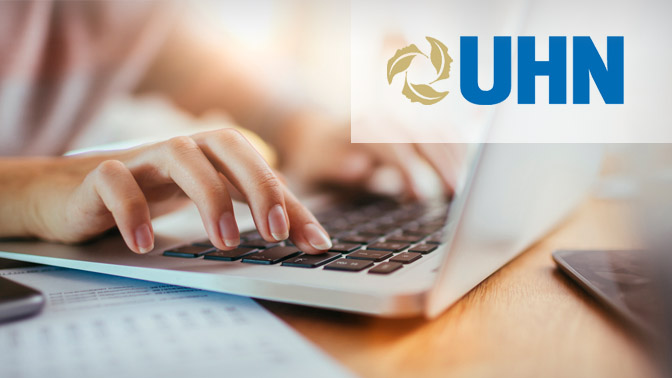 Due to recent developments regarding COVID-19, Toronto Academic Health Science Network hospitals are launching an official work-from-home policy. ​

​HOW TO ACCESS COMMONLY USED RESEARCH TOOLS​
Most of the commonly used research applications are now available through the research Intranet.
To access the research and corporate intranet, please log in on this page by entering your research username and password. Once logged in, you will be directed to the corporate intranet. Click on 'Research' at the top menu to navigate to the research intranet.
When you are on the research intranet, the following applications can be found under the 'Tools' tab: AARCFFR, ARC, BMS, MAP3, CFIG, CAPCR, CSA, GRS, PMHF Fund Reports, PRO, RFIS, DDP, CRR, Greenlight, Patient Tracker, Cancer Staging, eClinical. ​
​HOW TO ACCESS REMOTE DESKTOP AND VPN​
Research users who are familiar with the remote desktop can continue to use the established one time password (OTP) key and remote access systems available here.
To use VPN, please follow these instructions.
If you have questions please contact RIS Helpdesk.