Home page Description:
New cloud-based services set to enhance UHN-wide communication, collaboration and sharing.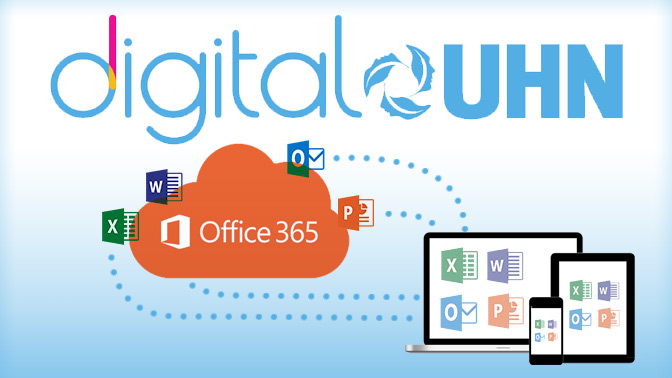 Announced on Apr 5, 2017
This spring the digital team will be removing some of the barriers to communicating and working across UHN by launching a suite of collaborative tools on the O365 platform. This will include cloud-based access to familiar applications such as Word, PowerPoint and Excel as well as more space to store and archive emails in Outlook. In addition, for the first time, staff will have enterprise-wide access to room bookings, calendars, contacts, instant messaging and the option to hold online meetings. 

Research staff will be migrated to O365 starting this spring. Migrations will occur lab by lab and department by department over a four-month period. RIS will contact each group and schedule a site visit to upgrade and migrate all lab/department staff at the same time. 

The migration to O365 is just one of the initiatives that UHN digital—the newly integrated digital management team—is implementing to establish an enterprise-wide IT operating structure that bridges clinical, educational and research domains. 

Learn more about the O365 migration on the research intranet O365 page [link accessible internally only].