Home page Description:
Network to accelerate precision cancer medicine research launches across Canada.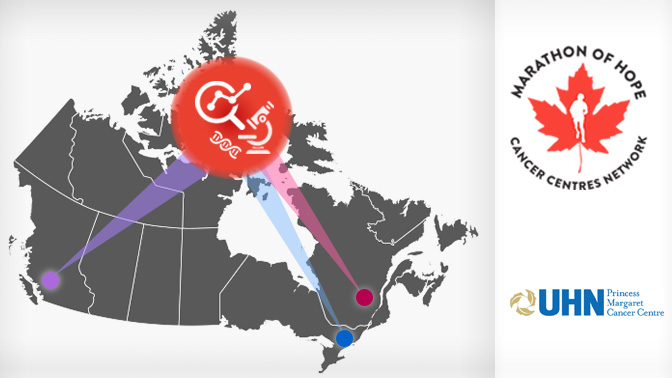 We are one step closer to the future of cancer care with the launch of the Marathon of Hope Cancer Centres Network (MOHCCN). The initiative is being led by the Terry Fox Research Institute and three leading cancer research centres: the Princess Margaret Cancer Centre, British Columbia Cancer and the Montreal Cancer Consortium.
"This one-of-a-kind network will unite Canada's top cancer research centres, allowing them to share their clinical and observational data in order to accelerate discovery and innovation in precision medicine," says founding council member and UHN's Executive Vice President (EVP) of Science and Research, Dr. Brad Wouters. "Today represents the beginning with three of these centres and we are excited about the vision for an inclusive cross-Canada network."
Precision medicine's tailored approach to care allows physicians to better predict which treatments and prevention strategies will be successful for each individual patient. By centralizing data from three research institutes, MOHCCN aims to create a high quality and shareable dataset of 15,000 cases in the first five years and 100,000 cases within the decade.
The network's scientists will initially focus on four key themes: immunotherapy and precision cancer medicine treatment, the use of genomic data in clinical decision making, the impact of tumour dynamics on treatment resistance, and the clinical and treatment courses for rare cancer subtypes.
The Terry Fox Research Institute developed a secure platform called The Digital Health and Discovery Platform (DHDP) that will centralize patient data from all participating research centres. Operating with the utmost privacy and security, the DHDP is based on a federated data sharing model, which means data from each centre will be stored on local networks and only shared if requested by a MOHCCN scientist.
"This is a powerful collaborative network that utilizes the joint expertise of clinicians, pathologists, data and laboratory scientists as well as software developers," says Dr. Wouters. "We are working with key partners at the Ontario Institute for Cancer Research and the other Cancer Centres to establish the network and work towards collaborative approaches to reduce the burden of cancer on Canadians."
For more information about the MOHCCN, please contact MOHCCN Project Manager Sevan Hakgor at sevan.hakgor@uhn.ca. To watch a video from the Terry Fox Research Institute on how precision medicine is transforming cancer care, click here.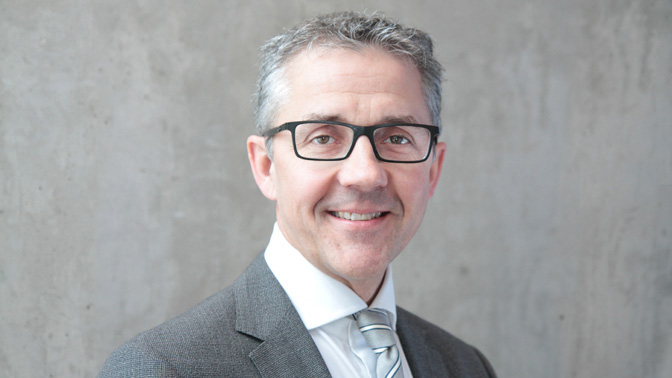 Dr. Brad Wouters is a member of the founding council for MOHCCN. At UHN, he is the EVP of Science and Research and a Senior Scientist at the Princess Margaret Cancer Centre.