Home page Description:
Dr. Milos Popovic named the new Director of the Toronto Rehabilitation Institute (TRI).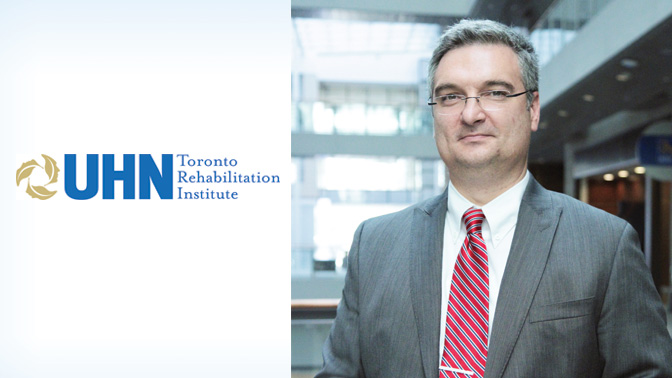 Following a four-month search, a UHN search committee comprising key researchers and leadership have selected Dr. Milos Popovic as the next Director of Research at the Toronto Rehabilitation Institute (TRI).
Dr. Popovic has been active in rehabilitation research and held a research appointment at TRI for over 15 years. He received an MSc and diploma in Electrical Engineering from the University of Belgrade, followed by a PhD in Mechanical Engineering from the University of Toronto. He is currently a professional engineer in Ontario, a Senior Scientist and Associate Scientific Director at TRI and a Professor at the University of Toronto.
His scientific accomplishments are outstanding. These include the development and creation of a start-up company called MyndTec, which uses neuromodulation for the restoration of voluntary upper limb function in severely disabled stroke patients. He has also developed and implemented neuroprostheses for reaching, grasping and walking and these devices played an enormous role in his exploration of neuroplasticity and neurorecovery. Recently, he successfully launched, along with Dr. Taufik Valiante, the CRANIA project, which will bring transformational new infrastructure to TRI and Krembil to support research in neuromodulation—an approach that involves changing the function of specific brain regions or nerves as part of advanced new therapies.
UHN would like to thank the outgoing Director of Research at TRI, Dr. Geoff Fernie, for his many years of service. His many accomplishments have helped to position TRI as a world-leading rehabilitation research institute—a legacy that has been recently recognized when he was named a Member of the Order of Canada.