Home page Description:
Join us on April 14 at Toronto City Hall to show your support for science and research.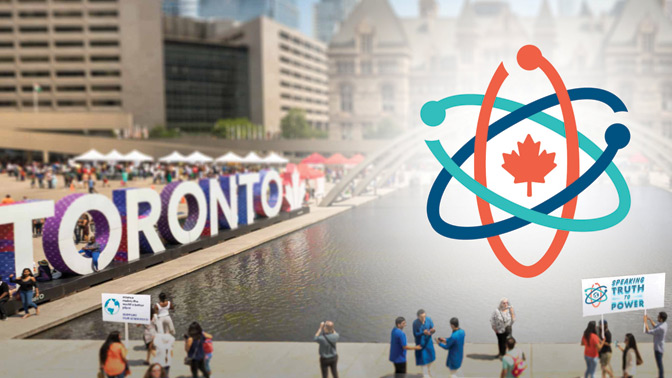 Announced on Mar 29, 2018
On April 14, people from across Canada will participate in the international March for Science movement. This year, UHN leadership, researchers, staff and trainees will be at the event to show their support for Canadian research.
Join us! Please bring your friends, family and coworkers to show your support for science and research in Canada:
EVENT   March for Science Toronto
DATE     Saturday April 14, 2018
TIME      11am – 1:30pm
PLACE    Nathan Phillips Square
Why we are showing our support: science impacts every aspect of our lives. It provides us with a way to protect our health and our environment, to make informed decisions, to innovate, to identify and address inequalities, and to create smart and sustainable economic growth.
While the benefits of science may often be taken for granted, science advocacy—from grassroots to political activism—is key for Canada to safeguard and build a safe, healthy, prosperous and just society.
To confirm your attendence, visit our Facebook events page. Hope to see you there!