Home page Description:
Read the latest bi-monthly newsletter that highlights advancements from UHN researchers.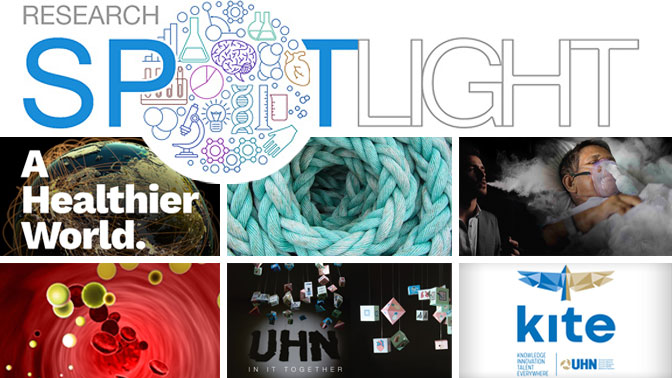 Announced on Feb 28, 2019
Welcome to the latest issue of Research Spotlight (formerly known as NRx).
This newsletter highlights top research advancements across UHN and from over 450 researchers appointed at five research institutes. As Canada's largest research hospital, UHN is a national and international source for discovery, education and patient care.
Stories in this month's issue:
● DOWN TO THE WIRE: UHN researchers engineer a model heart to test drugs for heart disease.
● CLEARING THE SMOKE: Study suggests cannabinoid use may be linked to higher patient-reported postoperative pain.
● YOUR HEART ON CARDIAC REHABILITATION: Blood test could provide readout of rehabilitation-related improvements in heart fitness.
● CANCER RESEARCH IN THE LOOP: New study reveals that circular genetic material is essential for prostate tumour growth.
Read these stories and more online here. To read previous issues, see the newsletter archive.