Home page Description:
Welcome two new staff to the Toronto General & Western Hospital Foundation.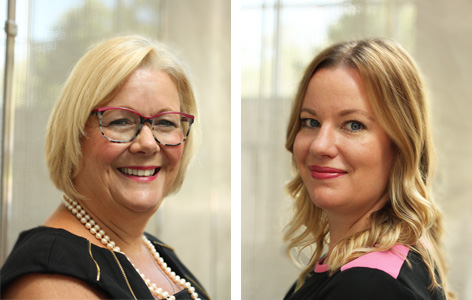 Please join the Krembil Research Institute (Krembil) in welcoming two new additions to the Toronto General & Western Hospital Foundation (TGWHF): Janet Turner and Jen Power. Both of these individuals will play key roles in securing philanthropic gifts, which will be critical for building and improving the Krembil's research capacity.
In support of patient care and research, the TGWHF has launched a number of strategic campaigns. The TGWHF campaigns connected to the Krembil's research in the areas of brain and spine, bone and joints, and vision include The Brain Campaign, The Campaign to Cure Arthritis, The Vision Campaign and The Campaign for the UHN Centre for Mental Health. Find more information on all of TGWHF's campaigns on
their website
.
Janet Turner has been appointed as the new Director of The Brain Campaign. She has a notable fundraising track record with organizations including Sunnybrook, Holland Bloorview and London Health Sciences Foundations. Janet brings 20 years of experience in donor engagement and securing major gifts to the TGWHF.
Jen Power was recently hired as a TGWHF Principal Gift Manager. Prior to joining TGWHF, she spent over seven years with the CAMH (Centre for Addiction and Mental Health) Foundation. Jen is responsible for securing gifts that will be used to support the UHN Centre for Mental Health, Epilepsy and Core Research. Core funding is essential for maintaining the Krembil's infrastructure and day-to-day operations, as well as for supporting exciting trainee learning opportunities such as the annual Krembil Research Day and the Krembil Seminar Series.
Janet and Jen will no doubt contribute to the ongoing success of the Krembil, helping the institute to secure state-of-the-art research tools and achieve its vision of
a world without chronic, debilitating disorders.