Home page Description:
Drs. Ikura and Schimmer appointed to directorial roles at Princess Margaret Cancer Centre.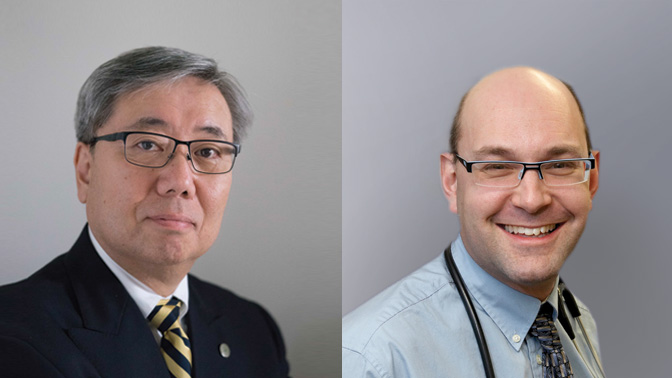 Announced on Jan 10, 2018
The Princess Margaret Cancer Centre (PM) recently announced new research leadership. Dr.
Mitsu Ikura
took over the role as Interim Research Director, which was previously held by Dr. Rama Khokha, while Dr.
Aaron Schimmer
was appointed the Interim Associate Research Director.
Dr. Ikura is a Senior Scientist at PM and holds a Tier 1 Canada Research Chair in Cancer Structural Biology. He is a highly respected and active member of several PM committees, including the Research Executive Committee, the Research Council on Oncology and the Research Director Search Committee. A recognized world leader in the field of structural and mechanistic biology, he has made outstanding contributions to our understanding of how genetic alterations affect the three-dimensional structures of proteins, with important implications for  the discovery of new therapeutic targets.
Dr. Schimmer is a staff physician in the Leukemia Site Group and a Senior Scientist at PM. He is an active contributor to PM's research operations and administration and serves on the Research Executive Committee. His research program is focused on developing novel therapeutic strategies that target leukemia and leukemia stem cells. Among his many research accomplishments is the discovery of new ways to repurpose existing drugs for treating leukemia—findings that earned him the 2011 UHN Inventor of the Year Award.
Congratulations to Drs. Ikura and Schimmer!