Home page Description:
Dr. Maurizio De Pittà applies computational approaches to study neuron-glia interactions.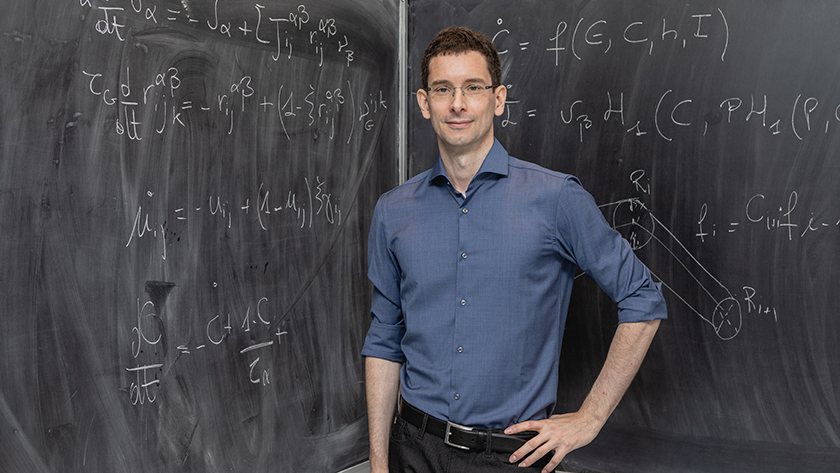 The Krembil Research Institute is pleased to welcome Dr. Maurizio De Pittà as its newest Scientist at the Krembil Brain Institute. Dr. De Pittà is a computational neuroscientist with expertise in the biology and function of glia—non-neuronal cells in the nervous system.
Dr. De Pittà develops mathematical models to study the interactions between glia and neurons in the healthy and diseased brain. For example, recent research by Dr. De Pittà has uncovered how astrocytes—a subtype of glial cell—signal and contribute to neuron activity and cognition.
"Emerging evidence is revealing that neuron-glia interactions are involved in nearly every aspect of brain function and dysfunction," explains Dr. De Pittà. "We are interested in clarifying the nature of these interactions, from the molecular to the network level, in order to better understand how they give rise to behavioural outcomes."
At Krembil, Dr. De Pittà will continue to develop models of glial signaling and neuron-glia interactions and explore the roles that glia play in information processing, learning and memory, as well as neurodegenerative conditions such as Alzheimer disease.
"My ultimate goal is to improve how we diagnose and treat brain diseases," says Dr. De Pittà. "I look forward to working with translational scientists and clinicians at Krembil to develop a pipeline, from the surgical room to the lab, to identify disease markers and targets for therapeutic interventions."
In addition to his appointment at Krembil, Dr. De Pittà is a Principal Investigator of the ASTROTECH Consortium, a European network that aims to develop tools to study and manipulate glia in models of epilepsy, ischemia, glioma and depression.
Dr. De Pittà completed his PhD in Computational Biology at the Maguy-Glass Laboratories of Physics of Complex Systems at Tel Aviv University before completing postdoctoral training in Artificial Biology at the National Institute for Research in Digital Science and Technology (Inria) in Lyon, France and Computational Neuroscience at the University of Chicago. Most recently, he was a La Caixa Junior Leader Postdoctoral Fellow at the Basque Center for Applied Mathematics in Bilbao, Spain.
Welcome to Krembil, Dr. De Pittà!