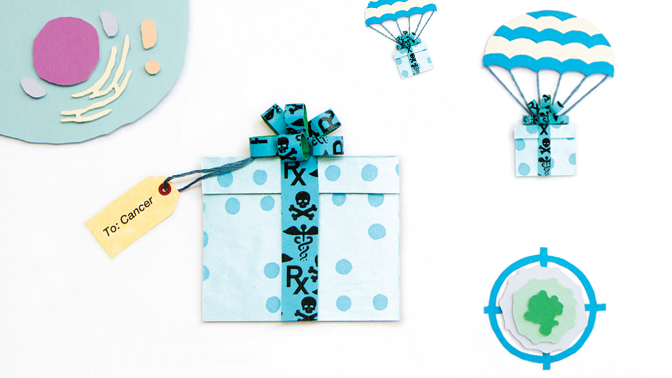 Guaranteed Delivery
Enlisting tiny nanoparticles to deliver a new kind of therapy for lung cancer

They say good things come in small packages. A recent therapy developed by Dr. Kazuhiro Yasufuku epitomizes this phrase. Measuring less than a thousand times the width of a single hair, it promises to transform the way that lung cancer is treated.

The approach uses a technology known as small interfering RNA (siRNA), which can be used to target and silence the genes that drive lung cancer cell growth.

However, delivering this promising drug to cancer cells has been a challenge because the siRNAs are just as likely to kill a healthy cell as a cancer cell.

To overcome this challenge, Dr. Yasufuku linked an siRNA molecule to a tiny nanoparticle that specifically infiltrates lung cancer cells. These newly designed nanoparticles dramatically slowed the growth of lung cancer cells in an experimental model of disease without affecting healthy cells.

Explains Dr. Yasufuku "Our study demonstrates that it is possible to develop siRNAs that target cancer cells more precisely. We are refining this technique in hopes of developing customized siRNA treatments for patients with advanced lung cancer who currently have little to no therapeutic options and high rates of mortality."
 
Kato T, et al. Mol Cancer Res. 2017 Oct 9. pii: molcanres.0341.2016. Supported by The Princess Margaret Cancer Foundation.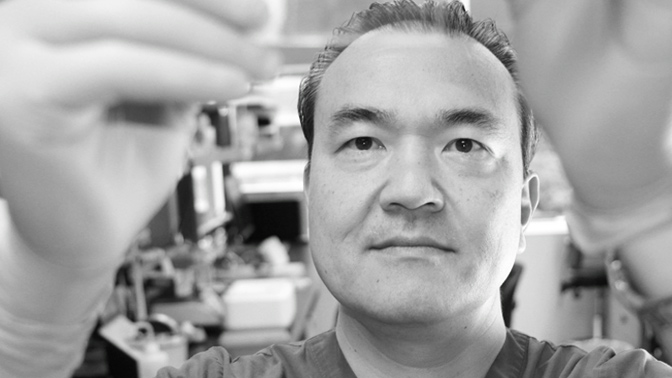 Dr. Kazuhiro Yasufuku (pictured) is Affiliated Faculty at the Techna Institute for the Advancement of Technology for Health (Techna) and the lead author of the study.