Home page Description:
KITE is a new venture dedicated to rehabilitation research, science and commercialization.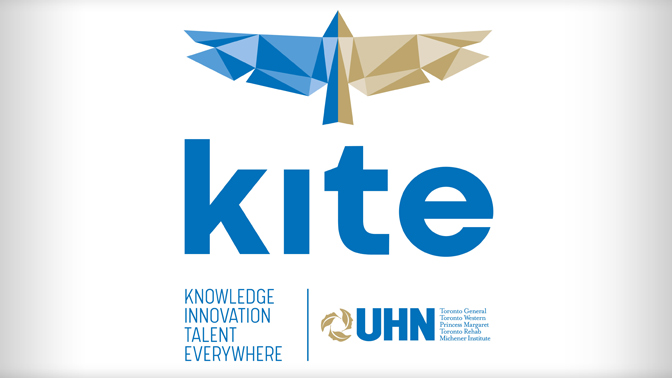 Announced on Jan 29, 2019
UHN has unveiled a new research institute designed to take the science of rehabilitation to new heights.
Based at Toronto Rehab, KITE replaces the research arm of Toronto Rehab and will synchronize the organization's academic direction, strategic priorities, research programs and commercialization efforts in the field of complex rehabilitation science. It will be led by Institute Director Dr.
Milos Popovic
.
KITE—an acronym that stands for Knowledge, Innovation, Talent, Everywhere—formally brings together the scientists, students and staff at the research institute under a new banner that focuses on finding solutions for people living with the effects of disability, illness and aging.
"This rebranding effort signals that we are heading in a new direction," says Dr. Popovic, who introduced the change to staff and guests in attendance at TRI Research Day on January 30. "We are no longer focusing exclusively on rehabilitation. We are embarking on a commercial sustainability program that capitalizes on our remarkable scientific and research capabilities."
KITE is home to 118 researchers, including 23 senior scientists, and more than 200 trainees and support staff based at Toronto Rehab's University Centre, Lyndhurst, Rumsey and Bickle sites. KITE researchers are actively engaged in developing new treatments, devices and products as well as gathering evidence that guides changes to policy and public opinion.
The rebranded research institute will help the leadership team align and deploy resources and set the vision and direction of KITE for years to come. Its new visual identity acknowledges the accomplishments of the past and helps chart a new path into the future.