Home page Description:
Read the latest bi-monthly newsletter that highlights advancements from UHN researchers.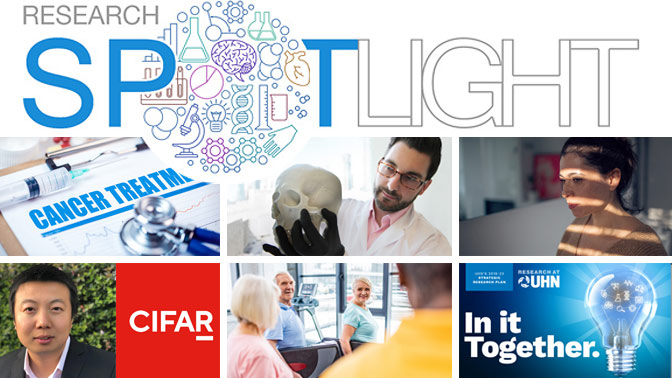 Welcome to the latest issue of Research Spotlight.
This newsletter highlights top research advancements across UHN and from over 450 researchers appointed at six research institutes. As Canada's largest research hospital, UHN is a national and international source for discovery, education and patient care.
Stories in this month's issue:
● QUICK FIX FOR BROKEN BONES: New biocompatible tape could make it easier for surgeons to mend small and delicate bones.
● CAUSE FOR CONCERN: Higher opioid use found in younger, depressed patients awaiting surgery for osteoarthritis.
● THE CONSEQUENCES OF NAME-CALLING: Use of the word 'cancer' in diagnosis may lead a person to choose more aggressive treatments.
● ACTING YOUR AGE FOR HEART HEALTH: Completion of cardiac rehab can help seniors with heart disease improve heart fitness.
Read these stories and more online here. To read previous issues, see the newsletter archive.