Home page Description:
Read the latest bi-monthly newsletter that highlights advancements from UHN researchers.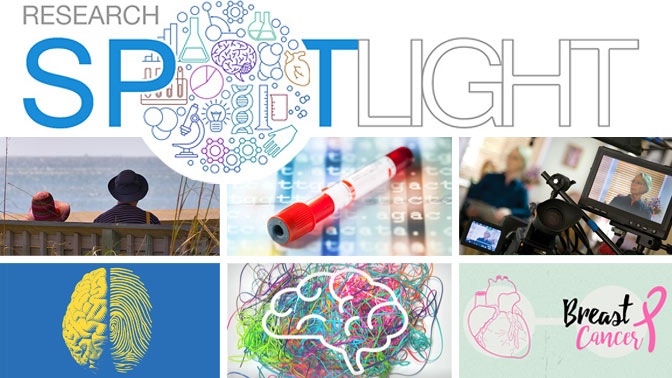 Announced on Aug 29, 2018
Welcome to the latest issue of Research Spotlight.
This newsletter highlights top research advancements across UHN and from over 450 researchers appointed at five research institutes. As Canada's largest research hospital, UHN is a national and international source for discovery, education and patient care.
Stories in this month's issue:
● ORIGINS OF LEUKEMIA REVEALED: Genetic screening tool has been developed that can predict risk for leukemia in healthy people.
● SETTING SIGHTS ON PARKINSON DISEASE: AI analysis of short videos of patients can help to effectively gauge treatment response.
● KEEP CALM TO FIND PEACE: New UHN support program for those with advanced cancer shown to reduce depression and anxiety.
● CAUGHT OFF GUARD: Study shows that heart health is not monitored according to risk in women with breast cancer.
● UNTANGLING BRAIN DISORDERS: UHN researchers contribute to international study on the genetic basis of brain disorders.
● UHN LAUNCHES KREMBIL BRAIN INSTITUTE: New institute will harmonize and integrate clinical and research programs in neuroscience.
Read these stories and more online here. To read previous issues, see the newsletter archive.