Home page Description:
Read the latest bi-monthly newsletter that highlights advancements from UHN researchers.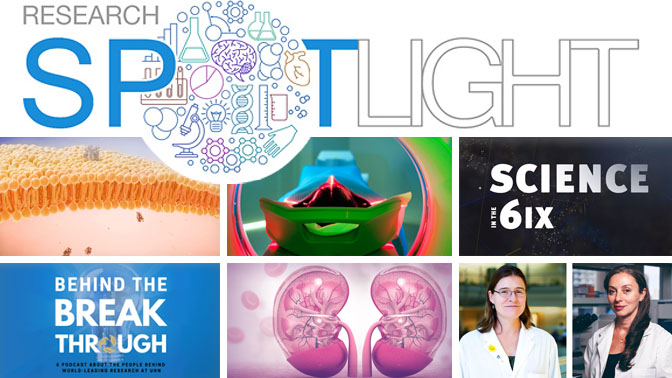 Welcome to the latest issue of Research Spotlight.
As Canada's largest research hospital, UHN is a national and international source for discovery, education and patient care. This newsletter highlights top research advancements across UHN and from over 1000 researchers appointed at our institutes.
Stories in this month's issue:
● AI Treatment Plans Used in Patients: Machine-learning system creates high-quality radiation therapy plans for patients in minutes.
● Long-term Damage Control: Drug continues to prevent kidney damage several months after patients stop taking it.
● Location, Location, Location: Improving where defibrillators are placed could double the odds that they help those in need.
● Revving up Stem Cell Performance: Molecular switch that governs properties and therapeutic potential of blood stem cells is discovered.
Read these stories and more online here. To read previous issues, see the newsletter archive.