Home page Description:
Dr. Gospodarowicz receives the Gray Medal for outstanding contributions to cancer research.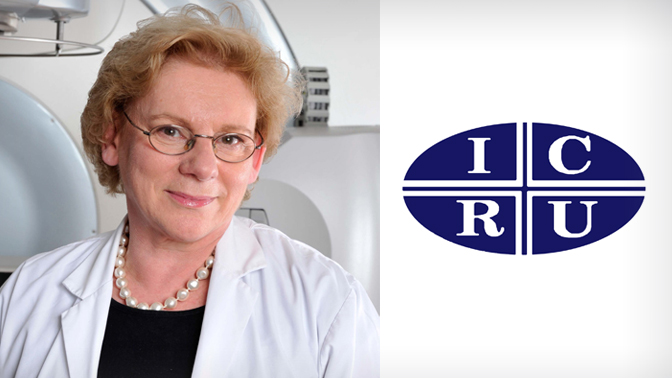 Dr. Mary Gospodarowicz was recently awarded the Gray Medal from the International Commission on Radiation Units and Measurements (ICRU). The award honours individuals who have made outstanding research contributions to different areas of nuclear medicine, including diagnostic radiology, radiation therapy and radiation protection.
Dr. Gospodarowicz is the outgoing Medical Director of the Princess Margaret Cancer Centre and is a leader in the field of radiology and cancer research. She has published over 350 peer-reviewed articles, many of which are focused on the clinical evaluation of radiation therapy in lymphomas and genitourinary cancers, image-guided precision radiotherapy and cancer survivorship. Her work has led to new cancer treatment paradigms, including established methods for minimizing the harmful side effects of radiation therapy for individuals being treated for testicular cancer.
Other distinctions presented to Dr. Gospodarowicz include the ESTRO Lifetime Achievement Award, the Janeway Medal from the American Radium Society, the ASTRO Gold Medal, and the Harold O. Warwick Prize from the Canadian Cancer Society. She is an Officer of the Order of Canada and a University Professor—the most distinguished rank at the University of Toronto.
The Gray Medal, which was established by ICRU in 1967, honours the late Louis Harold Gray, former member and Vice-Chairman of the Commission. Dr. Gospodarowicz will receive the award at the 39th ESTRO meeting in Vienna in April 2020.
Congratulations to Dr. Gospodarowicz!