Home page Description:
Arthritis researcher Dr. Sowmya Viswanathan becomes Krembil's newest Scientist.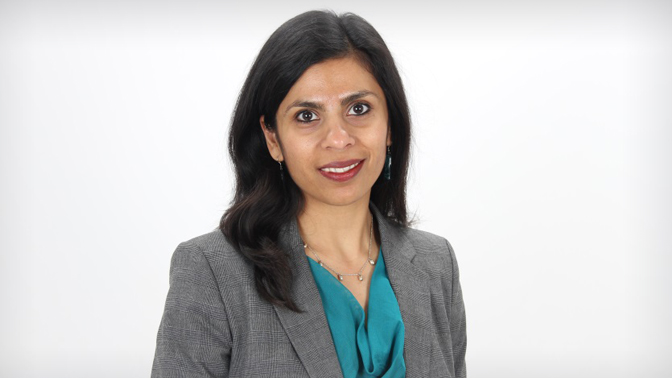 We are pleased to announce that, after a lengthy international search, Dr.
Sowmya Viswanathan
has been appointed as a Scientist at the Krembil Research Institute.
Dr. Viswanathan's research program aims to develop cell-based therapies for the treatment of osteoarthritis. As the most common type of arthritis, osteoarthritis affects 4.6 million Canadians. It occurs when joint cartilage gradually breaks down, leading to damage, pain and swelling in the joint.
Dr. Viswanathan is examining how a type of cell known as mesenchymal stromal cell (MSC) can be used to slow or stop the progress of the disease. She co-led the first North American study investigating the effect of injecting MSCs into the knee joints of patients with knee osteoarthritis. The findings of this study, which were recently published in Stem Cell Translational Medicine, showed that this approach can reduce pain and inflammation and may represent a new promising therapy for osteoarthritis.
To date, she has published 28 peer-reviewed articles, and her research is currently supported by prominent Canadian funding agencies, including the Canadian Institutes of Health Research and the Natural Sciences and Engineering Research Council of Canada. She has been invited to deliver 65 presentations and workshops across Canada and abroad and to act as a regulatory and cell manufacturing consultant on numerous research projects. She is also the co-Chair of the Cell Therapy Stakeholder Group, which engages Health Canada on cell therapy-related policy issues.
At the University of Toronto, Dr. Viswanathan is appointed as an Assistant Professor in the Department of Medicine and the Institute of Biomaterials & Biomedical Engineering.
Congratulations Dr. Viswanathan!