Home page Description:
UHN welcomes Dr. Michael Brudno to the Digital team and the Techna Institute.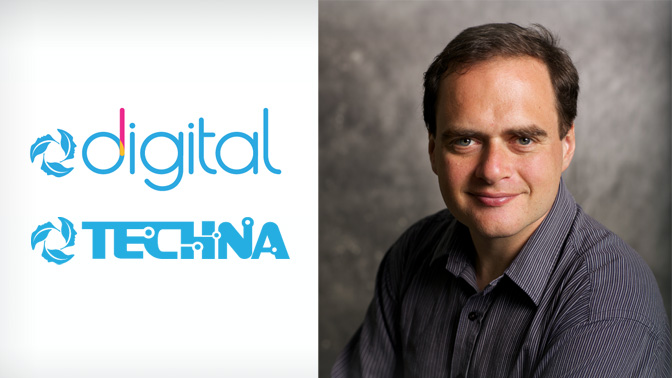 UHN is pleased to announce that Dr. Michael Brudno, a renowned expert in computational medicine will join UHN Digital as Chief Data Scientist, and the Techna Institute as Director of Digital Health and Senior Scientist.
Dr. Brudno has run a highly successful research program at the University of Toronto and SickKids since 2006. Since 2011, he has served as the Director of SickKids' Centre for Computational Medicine, and the Scientific Director of HPC4Health, a consortium that provides high performance computing resources for biomedical researchers. Through his research program, he has developed computational methods for the automated analysis of patient-related data, which helps to accelerate the development of better treatments for patients. His team has created novel tools, resources, portals and software platforms that are accessed by an international community of clinician scientists, computational biologists and computer scientists. He has led large-scale research programs supported by Genome Canada, the Canada Foundation for Innovation and the Canadian Institutes of Health Research, and held a Tier 2 Canada Research Chair in Computational Biology for two terms.
As UHN Digital's Chief Data Scientist, Dr. Brudno will be responsible for fostering innovation within the clinical digital ecosystem. Using machine learning and advanced software development approaches, his team will work closely with health information system (HIS) operational teams and clinical leadership to develop and implement valuable new tools for clinicians and patients. Moreover, he will work closely with the Executive Vice President, Science and Research to translate research discoveries into the clinic—facilitating digital innovation and integration among UHN's seven research institutes and ten medical programs.
In addition, Dr. Brudno will serve as the Director of Digital Health at the Techna Institute, where he will also be appointed as a Senior Scientist. He will lead the research and development of digital health applications and infrastructure across UHN's research and clinical enterprise, and will play key roles in major initiatives across our research institutes and with UHN's involvement in larger data science and data sharing programs across the country. Working with research leadership, he will help to shape the vision for data sharing at UHN and lead external relationships in data infrastructure design.
Dr. Brudno's leadership and experience will be an asset to UHN's digital transformation, and will help to build a digital ecosystem that will unleash the power of technology and innovation.