Home page Description:
UHN medical device spin-off announces a partial acquisition and receives a loan to help expand.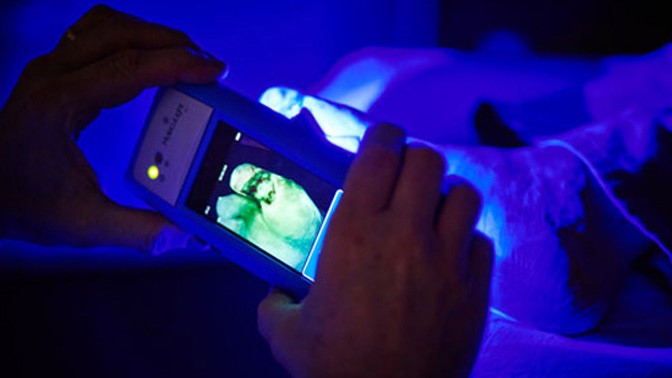 MolecuLight was founded in 2012 by Dr. Ralph DaCosta to commercialize a proprietary handheld real-time fluorescence imaging technology developed in his lab. The first commercial product to be launched was the i:XTM imaging product, which is sold globally and aids clinicians in identifying infected wounds at the point-of-care. Adoption of the Health Canada-, CE- and FDA-cleared technology is growing based on evidence from multiple international clinical trials.
While the wound care market was the first commercial focus for the company, the technology platform was modified for other clinical applications. One such application is using fluorescence in surgery to detect cancer cells and guide surgeons during breast-conserving surgery.  
In August 2019, MolecuLight announced that photonamic GmbH had acquired its surgical oncology business. MolecuLight and photonamic have been collaborating for a number of years on the surgical oncology application, combining MolecuLight's intraoperative fluorescence imaging technology with photonamic's imaging agent, 5-ALA. The agent is converted by tumour cells into a fluorescing molecule that can be detected by MolecuLight's imaging device to provide surgeons and pathologists with real-time assessment of tumour removal.  
The acquisition of MolecuLight's surgical oncology business is a good example of how UHN innovations can be successfully commercialized, attract international industry stakeholders and reach the marketplace to benefit patients. Moreover, the acquisition has resulted in a newly formed subsidiary of photonamic, SBI ALApharma Canada Inc., to bring this technology to the market and expand beyond breast cancer surgery. "We are pleased to extend the successful and excellent collaboration with MolecuLight to the next level, targeting the approval of both the device and photosensitizer in various clinical cancer markets," says Dr. Ulrich Kosciessa, photonamic GmbH & Co. KG's CEO.
On the back of this deal, MolecuLight's CEO Anil Amlani also recently announced the company has secured a $7.5 million (USD) term loan to support the company's growth and the commercial expansion of its i:X imaging product line and accessories for wound care internationally.