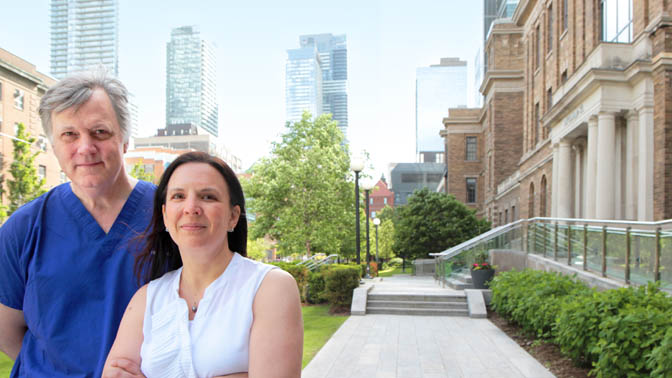 Researchers have created a map of the cells in the human liver, revealing the most comprehensive inventory of the different cells that are present in the liver to date.

For the past 20 years, scientists have studied the liver as a mixture of cells. This has made it difficult to fully understand the functions of these cells. To address this issue, Dr. Sonya MacParland and her team used state-of-the-art genetic approaches and software engineering to map out the cells that are present in the liver.

After examining the gene expression profiles of these cells, the team found 20 distinct cell populations, including hepatocytes, endothelial cells, cholangiocytes and various immune cells such as B cells, T cells and natural killer cells. They also discovered two new populations of macrophages.

Dr. Ian McGilvray, a lead scientist in the study explains that, "Until this study, very little was known about the liver macrophage—the 'tank' of the immune system that destroys foreign substances and co-ordinates the immune response. We found that there are two distinct populations of macrophages in the human liver, one increases inflammation while the other decreases it. This type of insight has only been made possible by recent transformative advances in experimental and computational methods."

This map is just the beginning. The team plans to undertake future studies to compare data from healthy liver cells to diseased liver cells, providing further insight into liver biology and disease.

WHAT DOES IT TAKE TO GET A CLEAR PICTURE OF THE LIVER?

From the ancient maps that depicted the continents to the maps that we now use to navigate through traffic, humans have used cartography to define their environments for centuries.

This project advanced the art of mapmaking by providing a detailed map of each cell type present in the liver. It examined over 8,000 individual cells and involved over 30 multidisciplinary experts, including transplant surgeons, immunologists, hepatologists, regenerative medicine scientists, computer scientists and genomics researchers.

These comprehensive results will form part of a larger project known as the Human Cell Atlas, which was created with the aim of defining every type of cell in the human body.

MacParland SA, et al. Nat Commun. 2018 Oct 22;9(1):4383. Supported by the Canada First Research Excellence Fund (Medicine by Design), UHN's Transplant Program and the Toronto General & Western Hospital Foundation. G Keller holds a Tier 1 Canada Research Chair (CRC) in Embryonic Stem Cell Biology; JE Fish holds a Tier 2 CRC in Vascular Cell and Molecular Biology; and MD Wilson holds a Tier 2 CRC in Comparative Genomics.