Home page Description:
Dr. Antonio Strafella has been named Fellow of a prestigious Canadian health science society.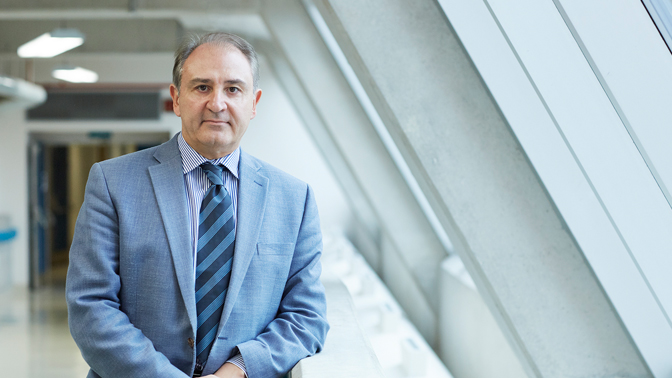 Krembil Senior Scientist Dr.
Antonio Strafella
has been elected a Fellow of the Canadian Academy of Health Sciences.
The Academy's Fellows represent Canada's top-ranked health and biomedical scientists. They serve Canadians by offering their collective expertise to evaluate our countries most complex health challenges and recommend strategic, actionable solutions. 
Dr. Strafella's election recognizes his ground-breaking research on Parkinson disease, the second most common neurodegenerative disorder after Alzheimer disease. His work is improving our understanding of the mechanisms underpinning the lesser-studied symptoms of Parkinson disease, such as impairments in mental function and behavioural changes. 
He is a Professor at the University of Toronto and an internationally renowned neurologist and holds the Tier 2 Canada Research Chair in Movement Disorders and Neuroimaging.
Congratulations Dr. Strafella!