Home page Description:
Learn about the latest news and research advancements from the Krembil Research Institute.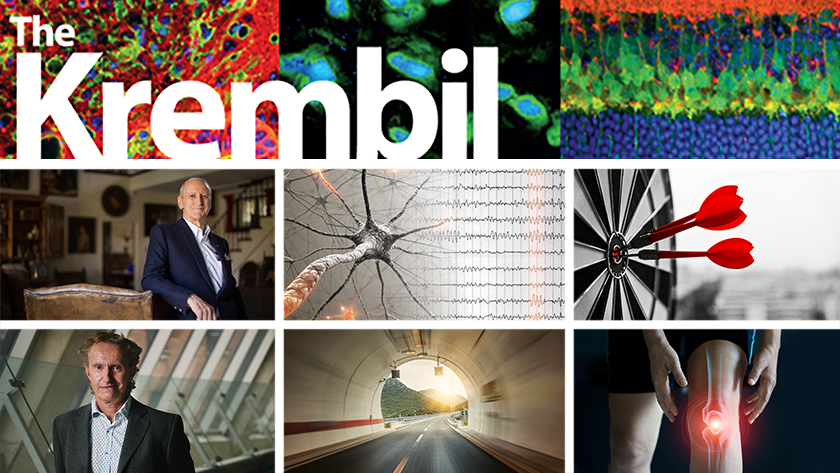 Welcome to the latest issue of The Krembil.
The Krembil is the official newsletter of the Krembil Research Institute (formerly the Toronto Western Research Institute). Research at Krembil is focused on finding innovative treatments and cures for chronic debilitating disorders, including arthritis and diseases of the brain and eyes.
Stories in this month's issue include the launch of our latest annual report, titled "Science Powering Discovery", which can be viewed by clicking here.
Other stories featured in this issue of the newsletter are listed below:
● A Historic Gift: UHN celebrates a transformative gift to the Donald K. Johnson Eye Institute.
● Dementia Researcher Joins Krembil: Dr. Martin Ingelsson studies the mechanisms underlying Alzheimer disease and related dementias.
● A Wave of Discovery: Study reveals key determinants of a pattern of brain activity that is important for memory.
● Homing in on a Target: Researchers clarify disease mechanisms and therapeutic targets in axial spondyloarthritis.
● Light at the End of the Tunnel: Cells transplanted into the retina transfer materials to recipient cells through nanotubes.
● A New Model for Osteoarthritis: Researchers devise a fast and robust method to test potential therapies for osteoarthritis.
Read these stories here. To read previous issues, see the newsletter archive.