Home page Description:
A new feature to highlight the contributions made by everyone towards research at UHN.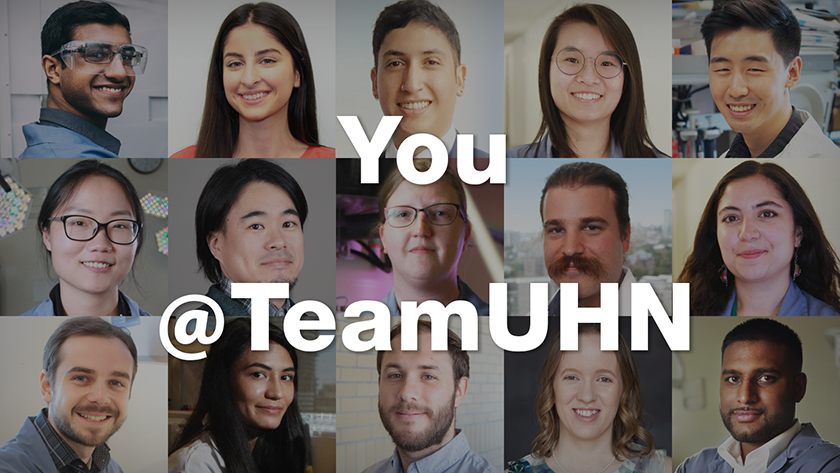 Research at UHN is in it together. Our 'one team' approach to science enables us to fight harder and think bigger in the pursuit of A Healthier World through discovery and innovation.
Everyone has a part to play, and that's why we want to hear from members of TeamUHN.
To celebrate the important scientific contributions that are made each and every day, we are launching a campaign called You @TeamUHN. This regular series will highlight the perspectives of our peers—research lab staff, trainees and learners, administrative staff, core facilities staff, research support staff and volunteers—and their passion for advancing human health and wellbeing.
These stories will provide TeamUHN members with the opportunity to share what UHN and health research means to them, and in the process, share an inside view of the important work taking place across our seven research institutes, 11 medical programs, core facilities, and operational and administrative teams.
Stay tuned for our first feature story next week.
If you're interested in being featured, we invite you to complete this form here (UHN Office365 account is required; open to UHN staff, trainees and volunteers).