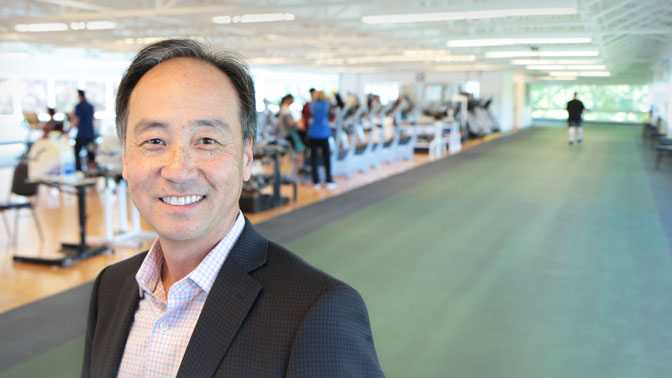 Being diagnosed with coronary artery disease can serve as a wake-up call to change your lifestyle and exercise regularly. Even those with regular exercise routines may have to adapt their lifestyles in the wake of a heart attack.

However, "older adults are less likely to be referred to cardiac rehabilitation programs than younger adults," says Dr. Paul Oh. "This is an unfortunate trend because our findings show that older patients can improve heart fitness when they participate in these programs."

"One of the reasons why older adults are not being referred to these programs may be due to the lack of rigorous studies exploring the potential benefits in older adults. We initiated a study to address this knowledge gap," says Dr. Laura Banks, lead author and a postdoctoral fellow who works with Dr. Oh.

The study included data from 1,450 Toronto Rehab patients with coronary heart disease that completed a six-month cardiac rehabilitation program. It focused on the effect of the exercise component of these programs, which also provide lifestyle education and psychosocial support.

The research team measured heart fitness improvements for different age groups. In summarizing the findings, Dr. Banks said, "We found that adults in their 50s saw a 30% improvement in cardiac fitness after the program while those in their 80s and 90s experienced a 20% improvement. Our study provides strong evidence that these programs benefit all age groups, and that they can help older adults make meaningful improvements to heart health after a heart attack."
 
Coronary artery disease is the second leading cause of death in Canada and the most common form of heart disease. These results highlight the life-saving benefits of these programs for adults of all ages.

WALK WITH YOUR DOC

The Cardiovascular Prevention and Rehabilitation Program at UHN is located at Toronto Western's GoodLife Fitness Cardiovascular Rehabilitation Unit and Toronto Rehab's Rumsey Centre. Staff are walking the walk by regularly participating in fundraising walkathons and running groups with patients. Walkathon funds support the Toronto Rehab Chair in Cardiac Rehab, which is currently held by Senior Scientist Dr. David Alter.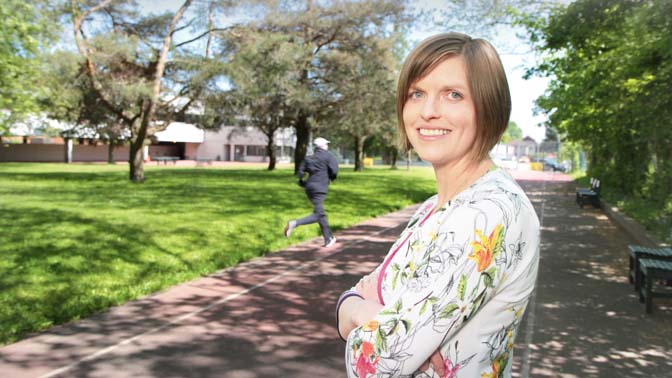 When the Rumsey Cardiac Centre (formerly Marina Lodge) was opened in 1968, it was the first facility in the world that exclusively focused on caring for individuals who had experienced a heart attack. The importance of fitness and physical activity to cardiac rehabilitation is reflected in the building's design. It includes a large, window-lined indoor track with views of the surrounding parkland, as well as a larger outdoor track—both of which encourage patients to stay active.
Banks L, et al. J Clin Med. 2019 Mar 5;8(3). pii: E310. doi: 10.3390/jcm8030310. Supported by the Goodlife Fitness Centre for Excellence in Cardiovascular Prevention and Rehabilitation and the Toronto Rehab Foundation.