Home page Description:
Patient education classes offered before treatment help prepare participants for chemotherapy.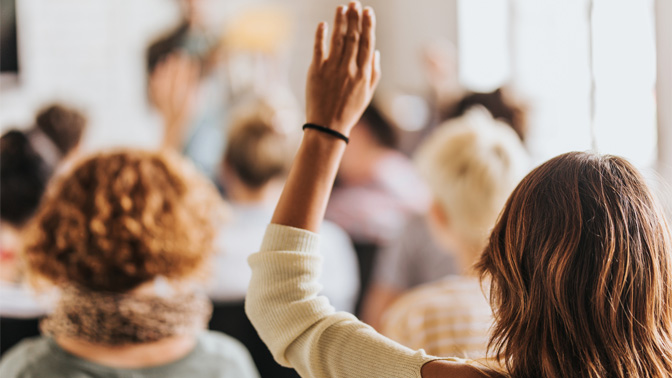 Starting chemotherapy after a cancer diagnosis can be daunting and distressing for individuals and their caregivers.
"The time between a diagnosis and the initiation of chemotherapy is often the most stressful," says Dr. Janet Papadakos, a Scientist at The Institute for Education Research at UHN. "Anxiety can impair a patient's ability to cope and retain information, which can affect how well they manage the side effects of chemotherapy and their quality of life."
A recent study led by Dr. Papadakos revealed that patient education classes preceding chemotherapy can alleviate anxiety and improve preparedness. The study also revealed that tailoring the information in these classes to specific cancer groups is key to their success.
The study evaluated UHN's GyneChemo class, which is offered to individuals diagnosed with gynecologic cancers and their family, friends and caregivers. The class was introduced in 2011 and, as well as answering participant questions, provides information on what to expect during chemotherapy, managing side effects, coping with emotions, seeking medical assistance and acting as a caregiver.
By surveying attendees before and after the class, Dr. Papadakos' team assessed the impact of the class on participants.
Prior to the class, the majority of the participants stated that they felt unprepared. Afterwards, the participants reported feeling more prepared. In addition, patients' scores for anxiety decreased and scores for coping ability increased. Caregivers similarly experienced an increase in their preparedness to engage in caregiving activities. 
Moreover, 96% of patients agreed that new patients should take the class and over 90% of participants agreed that the class is an important part of the treatment journey.
Dr. Papadakos' results will enable further refinements to the GyneChemo class. In the near future, an online version of the class will launch as part of the Princess Margaret Cancer Classes, a new web resource for UHN patients and caregivers. This online version will increase accessibility and is especially timely given the on-going COVID-19 pandemic.
By boosting confidence and feelings of control, the class is helping improve treatment compliance and, ultimately, treatment outcomes. It is critical that clinicians continue to assess the informational needs of patients and caregivers so that education can be tailored to those needs without compromising the quality and comprehensiveness of the information that each person receives.
This work was supported by The Princess Margaret Cancer Foundation.
Samoil D, Abdelmutti N, Gallagher LO, Jivraj N, Quartey NK, Tinker L, Giuliani M, Trang A, Ferguson SE, Papadakos J. Evaluating the effect of a group pre-treatment chemotherapy psycho-education session for chemotherapy-naive gynecologic cancer patients and their caregivers. Gynecol Oncol. 2020 Oct 16. doi: 10.1016/j.ygyno.2020.10.007.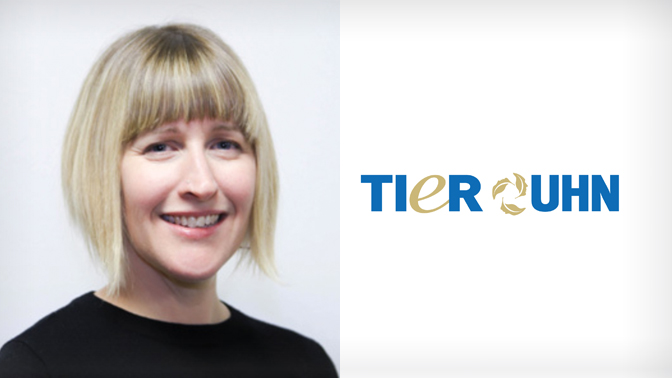 Dr. Janet Papadakos, Scientist at The Institute for Education Research (TIER).