Home page Description:
Dr. De Carvalho has been elected to the Royal Society of Canada College of New Scholars.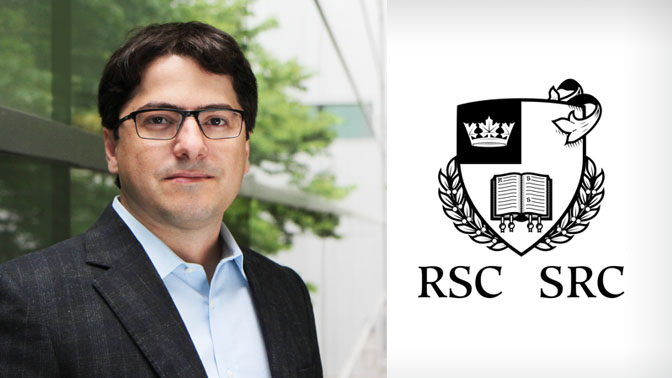 Princess Margaret Cancer Centre Senior Scientist Dr. Daniel De Carvalho has recently accepted membership in the Royal Society of Canada (RSC) College of New Scholars, Artists and Scientists.
Known for his revolutionary work in epigenetics, Dr. De Carvalho's research focuses on developing new methods to detect and treat cancer.
His key research contributions include the discovery of a gene signature associated with cancer immunotherapy response and the creation of a new method to detect and classify cancer—both of which have been published in the prominent journal Nature. The latter of these studies describes an innovative approach to identify methylation patterns in circulating cancer DNA that can be found in the blood, and lays the foundation for the creation of a non-invasive blood test for cancer. This high profile study received international acclaim and was selected as one of the "Top 10 Cancer Research Publications" by the European Society of Cancer Research earlier this year.
This new method has since been published in Nature Protocols and will enable researchers to apply the approach to other clinical areas, such as prenatal diagnostics and cardiology.
The College was established in 2014 to recognize intellectual leaders across multiple disciplines who have sustained a high level of achievement early in their career. Dr. De Carvalho will officially become a Member of the College at RSC's presentation ceremony in November.