Home page Description:
Krembil is in it to find new cures. Read the latest report to learn how.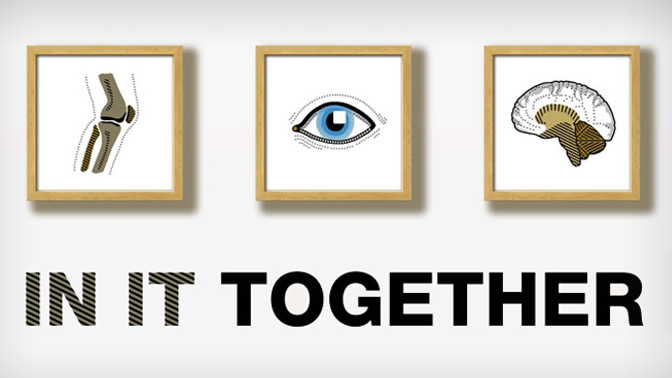 Krembil is a diverse community.

We are researchers and trainees pushing the boundaries of knowledge. We are clinicians caring for the ill or injured. We are patients participating in clinical trials. We are donors and external sponsors who give to make a difference.

By working together, we are making scientific discoveries and translating them into something real that will benefit people. We are in it together.

This year's Krembil Annual Report highlights a selection of our greatest achievements over the past year, including:

- discovering a cancer gene that contributes to stroke
- repairing damaged nerves using a microscopic "message in a bottle"
- identifying a therapeutic target that could help patients affected by a wide range of arthritic diseases
- revealing how genetic tests could improve epilepsy diagnosis and treatment

Click here to read the report.