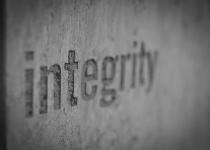 UHN is committed to supporting a research environment based on freedom of enquiry within the framework of integrity and accountability. It is our joint responsibility to ensure the highest standards are maintained in all of our research activities.
Dashboard - Research Integrity Program
What is a Conflict of Interest?
A Conflict of Interest (COI) are activities or situations that place a person or institution in a real, perceived, or potential conflict between their duties or responsibilities related to research and their personal, institutional or other interests. A COI may include a significant financial interest.