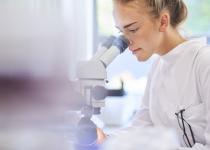 In an effort to streamline the ethical review of multi-site clinical research, there are alternative approaches to obtaining ethical approval. Using an REB/IRB of Record allows a single qualified REB to provide ethical review and oversight for multiple participating sites.
Clinical Trials Ontario (CTO)
The CTO Streamlined Research Ethics Review System supports the timely, efficient and effective ethical review of multi-centre clinical research in Ontario. This system enables any single 'Qualified' Research Ethics Board (REB) to provide ethics review and oversight of research studies being conducted in multiple institutions across the province. The CTO System provides benefits to sponsors, investigators, institutions and REBs conducting multi-centre clinical research by harmonizing processes and reducing the time and effort required to initiate research across multiple sites in Ontario.
CTO Stream is designed for any multi-site clinical research. All studies use the same interface and REB application forms, irrespective of which REB is pending oversight.


A CAPCR application is still required for all studies submitted in CTO Stream. Institutional Authorization (IA) is required before study activities may begin at UHN. As part of the CAPCR approval process, in addition to approval from UHN's non REB reviewers (e.g. Grants and Contracts Services, Research Quality Integration, Laboratory Medicine Program, etc.), CTO centre approval will be required to receive IA. 
There are 3 things required before you may begin study activities at UHN:
1. CTO REB of Record (ethics) Approval for the UHN Centre
2. Fully Executed (signed) CTO REB of Record Agreement
Note: this is only required if the REB of Record is not the UHN REB
3. Study Granted Institutional Authorization (IA) in CAPCR
The Ontario Cancer Research Ethics Board (OCREB) is a central, expert oncology REB serving the hospitals/cancer centres in Ontario that conduct oncology clinical trials.

All OCREB studies have been transferred from O2 to Clinical Trials Ontario Stream (CTO Stream) and new studies and their follow-on/post-approval applications must be submitted in CTO Stream.

For more information about OCREB studies where the UHN reseach team is the Provincial or Centre Applicant, please contact ClinicalTrials-PMH@uhn.ca.