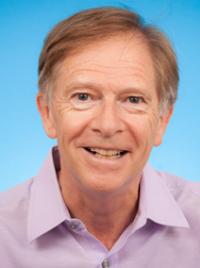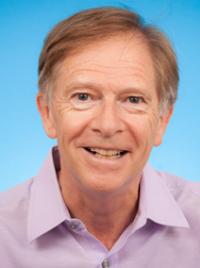 Sidney H Kennedy, MD, MBBS, FRCPC
Senior Scientist, Krembil Research Institute (Krembil)
Clinical trials research networks

Dr. Kennedy has developed Neurobiology and Psychopharmacology units at the Centre for Addiction and Mental Health and University Health Network. More recently, he has worked with researchers across Canada (as Principal Investigator) to develop the Canadian Biomarker Integration Network in Depression (CAN-BIND), a clinical trials network focused on standardized measurement and analysis of biomarkers, and funded by the Ontario Brain Institute and the Canadian Institutes of Health Research, together with private sector partnerships and individual donors.

Biomarkers of treatment response

His research focuses on identifying biomarkers of illness and treatment response in Major Depressive Disorder (MDD), using extensive clinical, neuroimaging, neurophysiological and molecular profiling, together with an integrative bioinformatics platform. This project is part of the CAN-BIND program.

Neuroimaging and neurostimulation

Research interest in neuroimaging and neurostimulation has progressed from investigational Positron Emission Tomography (PET) work at the Vivian Rakoff Centre, University of Toronto, exploring regional brain changes following antidepressant pharmacotherapy and psychotherapy to deep brain stimulation targeting the subcallosal cingulated gyrus in treatment resistant depression in collaboration with Dr. Andres Lozano (Neurosurgery), Dr. Peter Giacobbe (Psychiatry) and Dr. Helen Mayberg (Neurology and Psychiatry, Emory University). This has been extended to include structural and functional MRI studies to complement this work and the biomarker work (in collaboration with Dr. Jonathan Downar, Psychiatry).

Scale development and predictors of outcome

The Toronto Antidepressant Side Effect Scale (TASES), the Sexual Side Effects (SexFx) Scale and the 7-Item Hamilton Depression Scale (HAMD-7) have been developed in collaboration with Drs. Roger McIntyre and Michael Bagby. In addition, measurement of personality dimension in relation to depression, response to antidepressants and treatment selection have been research foci. The Depression Inventory Development (DID) is part of the CAN-BIND platform.

Guideline development and health policy

Dr. Kennedy is the founding Chair of the Canadian Network for Mood and Anxiety Treatments (CANMAT), an organization linking mental health professionals across Canada. Guidelines and regular updates for the treatment of Major Depressive Disorder (MDD) and Bipolar Disorder (BD) have been published nationally and internationally. The ongoing work of CANMAT in providing education for the public, health care providers, policy developers and others, plays a large role in the knowledge translation component of the CAN-BIND network.
Senior Scientist, Krembil Research Institute (Krembil)
Professor, Department of Psychiatry, University of Toronto
Professor, Institute of Medical Science, University of Toronto
Principal Investigator, Canadian Biomarker Integration Network for Depression (CAN-BIND)