Home page Description:
Working from home has accelerated the transition towards online academic meetings.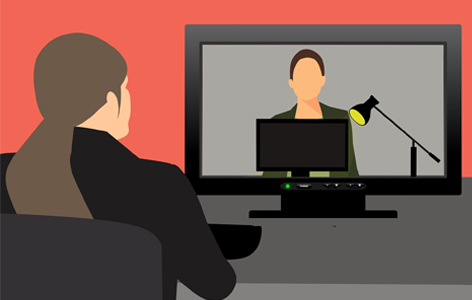 By: Dr. Scott Rich, ORT Times Writer
For decades, conferences have held an almost ritualistic importance on the academic calendar. Naysayers would dismiss them as ceremonies reminiscent of a bygone era, while advocates would highlight the intellectual opportunities presented by a mass gathering of like-minded academics. Nonetheless, for generations these annual events have persisted, largely unchanged, as milestones in the scholastic year.
However, while rumblings of discontent and rumours of change were once mere whispers, the realities of a pandemic have forced alternatives to in-person conferences into the spotlight. The era of the "virtual conference" is upon us, and is most likely here to stay.
In the short term, many existing conferences have chosen to transition into a virtual format rather than cancel entirely, and the realities of COVID-19 may force similar decisions in the future. But perhaps more interestingly, many new conferences have arisen in the virtual landscape, where they have grown organically through social media interactions rather than relying upon name-recognition for attention. While replicating the natural networking and social interactions that arise at in-person conferences remain a challenge, there are clear benefits to this development. Many of these new conferences are entirely free of charge, minimizing an onerous barrier to entry for many young academics. The financial burdens of travel costs are also eliminated in the virtual setting. Moreover, issues of accessibility are mitigated when moving between conference talks is just a click away.
Perhaps the most exciting aspect of these entirely new conferences is that they represent an innovative step forward—one that is breathing new life into a long-unchanged academic tradition. These new events also allow for new voices, which often struggle to break through in traditional conference settings, to earn a spotlight. This includes a wide variety of opportunities for trainees to seize in this new academic frontier.
I can speak personally to the exciting nature of these opportunities, having recently spearheaded the creation and execution of a new virtual meeting, the "Canadian Computational Neuroscience Spotlight" (CCNS), alongside colleagues from the Krembil Research Institute and the Krembil Center for Neuroinformatics. Freed from the logistical challenges of organizing a physical space for a conference, we were able to nimbly develop this meeting in a matter of weeks. The virtual setting allowed us to invite speakers from around the world without having to consider the costs of travel; similarly, our pool of registrants was spread across every continent. Perhaps most importantly, starting from scratch allowed us to design our ideal conference, including a focus on both teaching and highlighting trainees, by adding new elements to the "traditional" conference itinerary.
It is my hope that my experience planning CCNS is inspiring to those who organize and attend academic conferences. When the disappointment of conference cancellations wears off, there are a multitude of new opportunities presented by the transition of such meetings into the virtual space. And every void that remains on the academic calendar represents an opportunity for someone to further shape the future of academic conferences.