Home page Description:
Discovering the latest developments in pain research, education and treatment.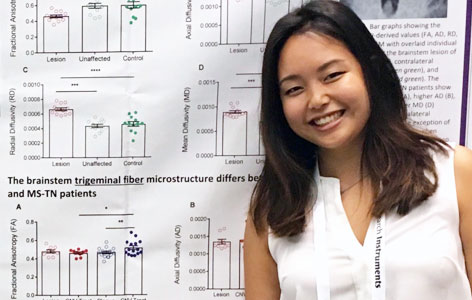 Announced on Dec 13, 2018
Conference: 17th World Congress on Pain, September 12-16, 2018, Boston, Massachusetts, United States of America.
Conference Highlight: This year's conference featured the latest advances in pain research, treatment and education.
Conference Summary: Three main themes emerged at the 17th World Congress on Pain.
Firstly, a number of workshops and posters highlighted the role of sex and gender in the experience of pain. Of particular note, a workshop conducted by Drs. Sandrine M. Geranton, Sarah D. Linnstaedt and Theodore Price described how chronic pain pathogenesis is largely sex dependent and the likely need for chronic pain targets and therapeutics to be tailored based on the individual's sex.
The second major theme was the current opioid crisis in North America, specifically focusing on the challenges associated with the impact of opioids on chronic pain patients. A lecture by Dr. Jane Ballantyne titled 'The Brain on Opioids' discussed the key role of the endogenous opioid system in pain and the impact of exogenous opioids on this system. In addition, the international platform at this conference allowed for discussions between different countries about the opioid epidemic and how they can learn from each other.
The third major theme was the placebo effect, in which a large number of studies—involving animal models or patients—were examining the neurobiological mechanisms of placebo analgesia and its influence in clinical trials and practice. The conference also highlighted the recent high-profile studies demonstrating that commonly performed surgical interventions may now perform better than a placebo intervention. The field is also starting to identify the individual characteristics—biological and psychological—that predict placebo response.
In conclusion, this international conference allowed trainees and researchers to learn about the latest findings in the field of pain research.