Home page Description:
Canada Research Chairs were awarded to Dr. De Carvalho and renewed for Drs. Dick and Radisic.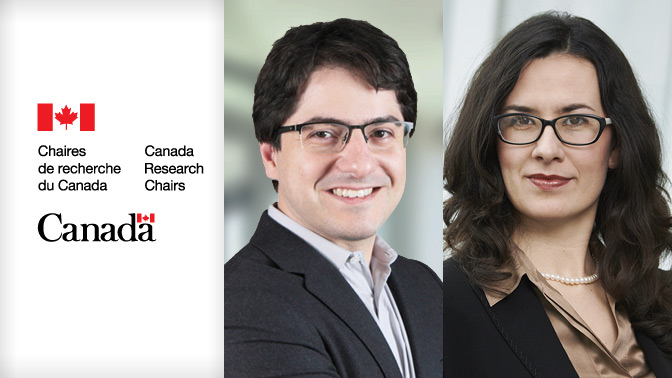 Announced on Jun 12, 2017
The Government of Canada has announced new Canada Research Chair (CRC) awards. In this latest round, Ontario received a total of 52 new or renewed Chairs, valued at $50.3M.
The CRC program was established to attract and retain the world's most accomplished scientists. Chair holders are expected to improve our depth of knowledge and quality of life through their research, strengthen Canada's international competitiveness and help train the next generation of highly skilled professionals.
UHN Researchers who received CRC funding are:
Daniel De Carvalho – Tier 2 CRC in Cancer Epigenetics and Epigenetic Therapy
John Dick – Tier 1 CRC in Stem Cell Biology (renewal)
Milica Radisic –  Tier 2 CRC in Functional Cardiovascular Tissue Engineering (renewal)
These outstanding individuals are among the 28 elite scientists who received University of Toronto CRCs in the latest round.
Congratulations to all!