Home page Description:
Find out if a supervisor is the right one for you.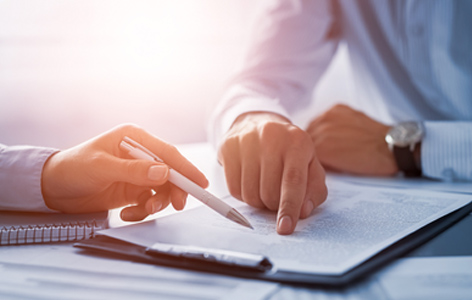 By: Candice Tang, ORT Times Science Writer
Before accepting a job offer, it's good practice to ask your new boss what the work culture is like there. After all, you wouldn't want to work with people you don't like, or where the demands of the job are far greater than what you expected.
The same can be said about choosing an academic supervisor. In addition to doing your own background research on potential supervisors, it's a good idea to set up face-to-face meetings with them and their team. Supervisors are busy people, so you must make the most of the precious time you have.
So, what should you ask during those critical meetings? Here are a few things you don't want to forget to ask.
What are your expectations of trainees in the lab?
Some supervisors expect results presented at each lab meeting, while others will want to check in with you every so often. Some supervisors expect you in the lab by 9am and out by 5pm, while others are less concerned about when you're there, as long as the work gets done. Some supervisors expect you to get involved in multiple projects at once, while others keep you on track with your thesis project. Find out what the supervisor expects of you and consider whether you can excel in that environment.  
Can I speak with current or recently graduated students?
There's no better way to learn about 'lab culture' than by speaking with your prospective supervisor's current trainees. Not only will you hear first-hand accounts of what it's like to work with the supervisor, but you also get to get to know your potential colleagues. An extra tip: try speaking with more senior students in the lab because they can give more well-rounded insights and ask them to be forthcoming.
Can I sit in on a lab meeting or tour your lab?
Take it to the next level by participating in a lab meeting or asking to tour the lab. Here you will learn about current projects, observe the lab dynamic and become familiar with the layout of the lab. 
After the meeting, don't forget to send a friendly follow-up email. Before making your final decision, try envisioning your next few years working with that supervisor. No supervisor is perfect, but a great one can really help your academic career take off.